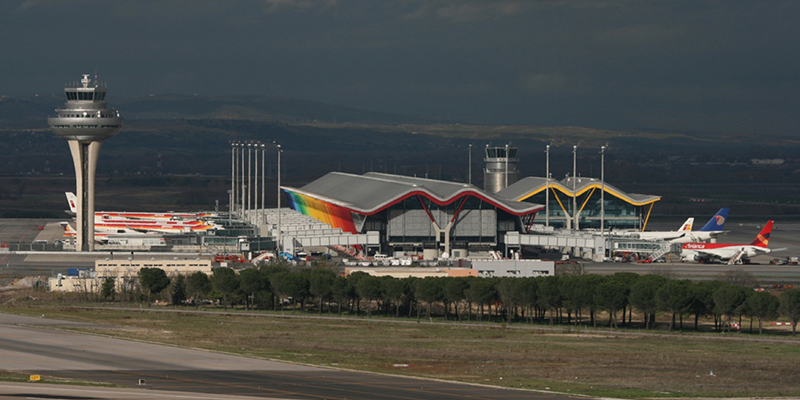 The Adolfo Suárez-Madrid Barajas airport has closed its airspace after unauthorized drones were seen flying near the facility, Spain's Transport Ministry has confirmed.
The state air navigation entity ENAIRE was the first to indicate that the airport was experiencing delays. The Transport and Mobility Ministry later confirmed that the airspace had been closed.
The decision to close the airspace was made just after 12.30pm on Monday after two pilots reported the presence of drones near the runways. This activated a process known as "Rate O," which stops planes from landing and leaving the airport, according to sources from ENAIRE.
Flights scheduled to arrive in Barajas airport after 12.40pm are being diverted to other airports, while all flights from the airport have been suspended. The warning will remain until at least 2.40pm, according to the Transport Ministry.