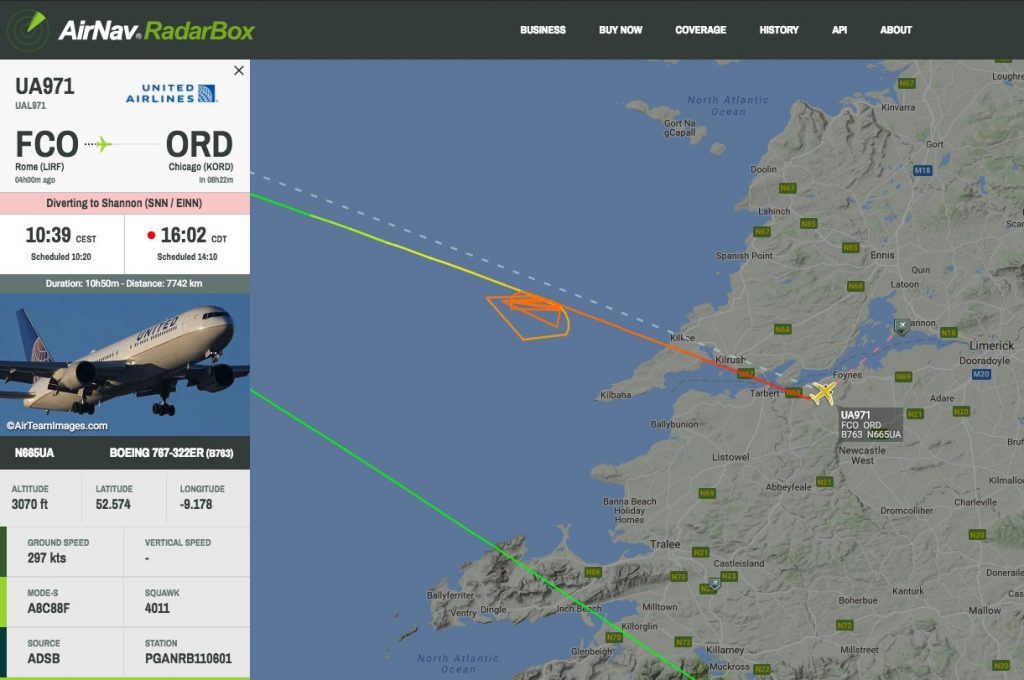 Flight UA971 from Rome to Chicago was forced to make an emergency landing at Shannon Airport in Ireland on Monday local time after the note, which reportedly made reference to a bomb on the plane, was found in the bathroom.
The note was apparently scrawled onto the surface of one of the toilets, the Irish Times reported.
The Boeing 767, carrying 214 passengers and crew, burned its fuel and landed safely at Shannon Airport.
AIRLIVE TV
Irish police then began to investigate the incident, which included taking handwriting samples from passengers so they could determine the author, according to the Irish Times.
Passengers were searched and had their hand baggage removed and screened. Luggage in the cargo hold was also examined.
The United States government is also investigating the incident. A US government source told Reuters similar incidents involving threatening notes found on planes happened about once a week.
A source also said the handwriting on the toilet was being compared to other, similar notes left on aircraft.
United Airlines said the plane was diverted due to "a potential security concern" but didn't comment further.