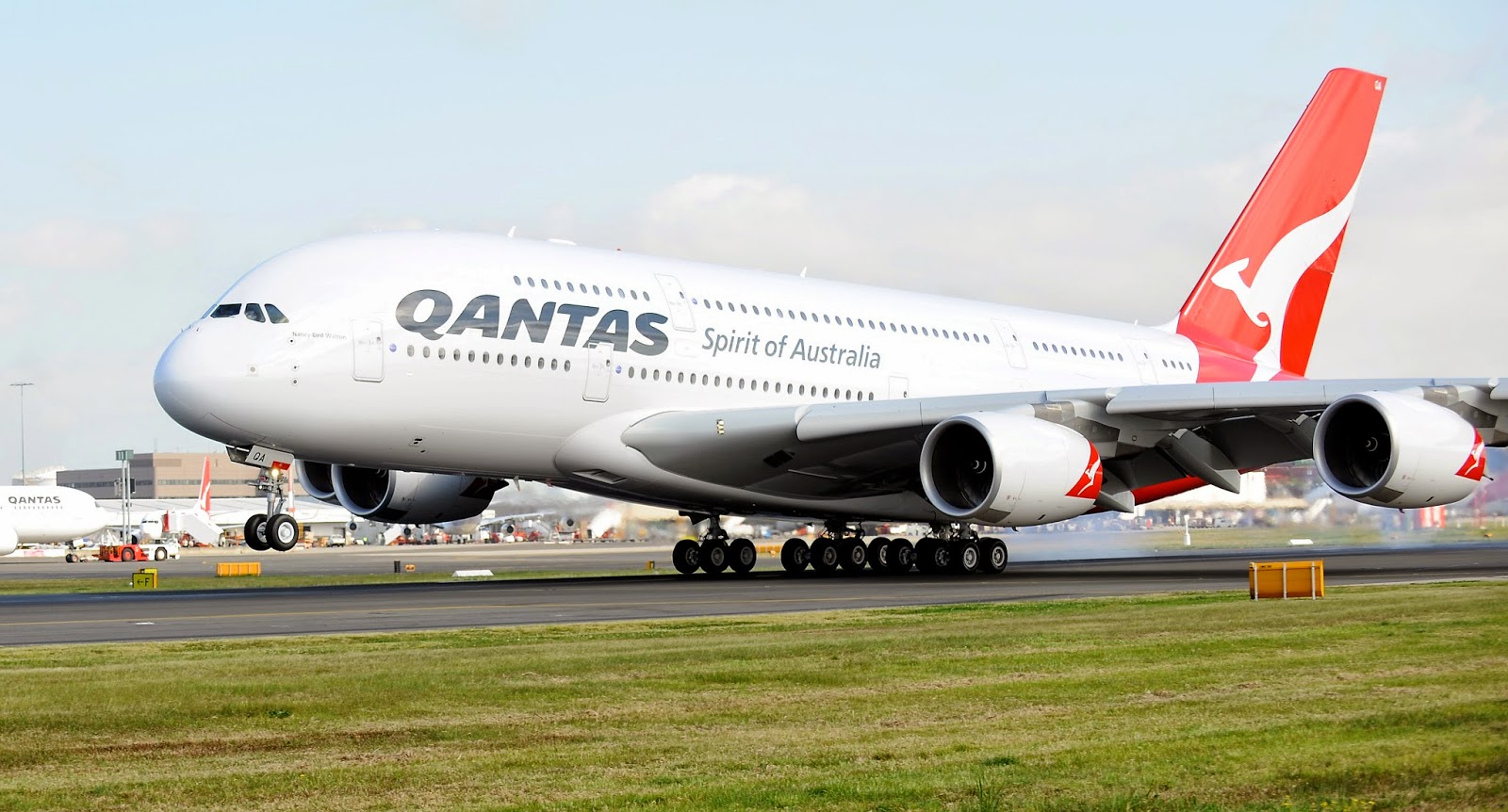 The Qantas Group has announced further cuts to its international flying, reducing capacity by almost a quarter for the next six months.
The latest cuts follow the spread of the Coronavirus into Europe and North America over the past fortnight, as well as its continued spread through Asia, which has resulted in a sudden and significant drop in forward travel demand.
These additional changes will bring the total international capacity reduction for Qantas and Jetstar from 5 per cent to 23 per cent versus the same time last year and extend these cuts until mid-September 2020.
The biggest reductions remain focussed on Asia (now down 31 per cent compared with the same period last year). Capacity reductions to the United States (down 19 per cent), the UK (down 17 per cent) and Trans-Tasman (down 10 per cent) will also be made in line with forward booking trends.
CHANGES TO SERVICES
Rather than exit routes altogether, Qantas will use smaller aircraft and reduce the frequency of flights to maintain overall connectivity.
This approach results in eight of the airline's largest aircraft, the Airbus A380, grounded until mid-September. A further two A380s are undergoing scheduled heavy maintenance and cabin upgrades, leaving two of its A380s flying.
In response to strong customer demand for the direct Perth-London service, the existing Sydney-Singapore-London return service (QF1 and QF2) will be temporarily re-routed to become a Sydney-Perth-London service from 20 April.
The start of Qantas' new Brisbane-Chicago route will be delayed from 15 April to mid-September.
Jetstar will make significant cuts to its international network, including suspending flights to Bangkok and reducing flights from Australia to Vietnam and Japan by almost half. Jetstar's daily Gold Coast to Seoul flight was suspended last week.
Domestically, Qantas and Jetstar capacity reductions will be increased from 3 per cent to 5 per cent through to mid-September 2020, in line with broader economic conditions.
In total, this is the equivalent of grounding 38 Qantas and Jetstar aircraft across the international and domestic network. The Group's total capacity reduction changes from 4 per cent (announced on 20 February) to 17 per cent for the last quarter of FY20.
Given the reduced flying across the Qantas Group fleet, maintenance work will be brought forward where possible to make best use of this time.
COST REDUCTION MEASURES
In addition to cutting capacity, a number of cost reduction measures will be triggered across the Qantas Group, including:
Annual management bonuses set to zero for FY20.
For the remainder of FY20:
Qantas Chairman will take no fees.
Group CEO will take no salary.
Qantas Board will take a 30 per cent reduction in fees.
Group Executive Management will take a 30 per cent pay cut.
Freeze of all non-essential recruitment and consultancy work.
Asking all Qantas and Jetstar employees to take paid or unpaid leave in light of reduced flying activity.
A material drop in fuel price has provided a significant cost benefit in addition to the saving from lower consumption. The Group's total fuel cost is now expected to be $3.74b[3] (excluding the benefit of capacity reductions compared with the same time last year) with limited participation to further falls in Brent crude prices.
SUMMARY OF QANTAS GROUP NETWORK CHANGES
Route
Change
Effective dates(until mid-Sept 2020)
Asia
Sydney-Tokyo (Haneda)
B747 replaced by smaller A330
30 March
Melbourne-Singapore
– 7 return flights per week cancelled (QF 37/38)

– B787 replaced by larger A330 on 7 return flights per week (QF 35/36)

– 20 April– 4 May
North America 
Brisbane-Chicago
Route launch postponed
Was to start 15 April
Brisbane-San Francisco
Route suspended (3 return flights per week)
18 April
Sydney-San Francisco
B787 replaced by larger B747
18 April
Melbourne-San Francisco
Route suspended (4 return flights per week)
18 April
Sydney-Dallas/Fort Worth
A380 replaced by smaller B787
20 April
Melbourne-Los Angeles
A380 replaced by smaller B787
1 June
Sydney-Vancouver
Seasonal service suspended (3 return flights per week)
June and July only
United Kingdom
Sydney-London (Heathrow)
– Flights to operate via Perth (instead of Singapore)then non-stop to London.

– Perth-London to become double daily as a result.

– A380 replaced by smaller B787

20 April
South America
Sydney-Santiago
Delaying planned B787 introduction and continuing with B747
1 August
Note: The suspension of the A380 and First Class from Singapore routes will see the Qantas First Lounge in Singapore close temporarily, with customers instead invited to use the adjacent Qantas Business Lounge.
Note: Qantas B787 has approx. 250 less seats than an A380.  
Qantas – Extension of previously announced cancellations
(Until mid-Sept 2020 unless stated)
| | |
| --- | --- |
| Route | Change |
| Sydney-Shanghai | Route continues to be suspended until at least mid-July (7 flights per week)(sole route to mainland China) |
| Sydney-Hong Kong | Reduced from 14 to 7 return flights per week |
| Melbourne-Hong Kong | Reduced from 7 to 4 return flights per week (1 additional cancellation per week from previously announced cuts) |
| Brisbane-Hong Kong | Reduced from 7 to 3 return flights per week (1 additional cancellation per week from previously announced cuts) |
 Note: Further capacity reductions will also be made on flights to Japan and New Zealand, with other Asian routes under evaluation.
Jetstar Airways – Summary of New Changes
Routes
Change
Effective date(until end June but may be extended)
Asia
Melbourne-Bangkok
Route suspended
1 May
Sydney/Melbourne-Ho Chi Minh
Flights reduced by over 50 per cent
1 May
Japan routes
Flights reduced by almost 40 per cent
20 May
Brisbane-Bali
Minor flight reductions
1 May