Airlines are being forced to operate ghost flights amid the coronavirus outbreak in order to keep their airport slots.
The slots are run by the independent slot coordinator ACL on a 'use it or lose it' basis, with carriers told to use 80 per cent of their allocation or risk having them removed. The drop in ticket sales has led to some planes being flown empty, it has been reported.
While this rule has been relaxed for flights to and from mainland China and Hong Kong, it still applies to all other destinations, including Italy and South Korea, both of which have seen hugely reduced demand as travellers stay away.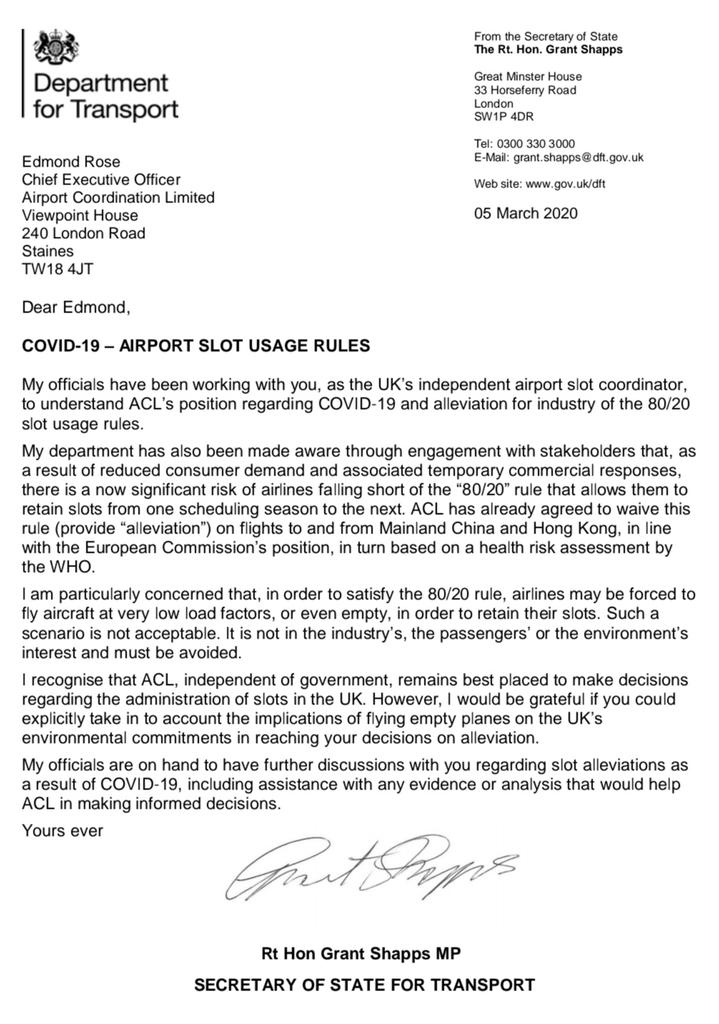 Transport secretary Grant Shapps has written to Airport Co-ordination Ltd (ACL), the body responsible for slot allocation, urging it to relax the 80/20 rule to avoid unnecessary cost and carbon emissions.