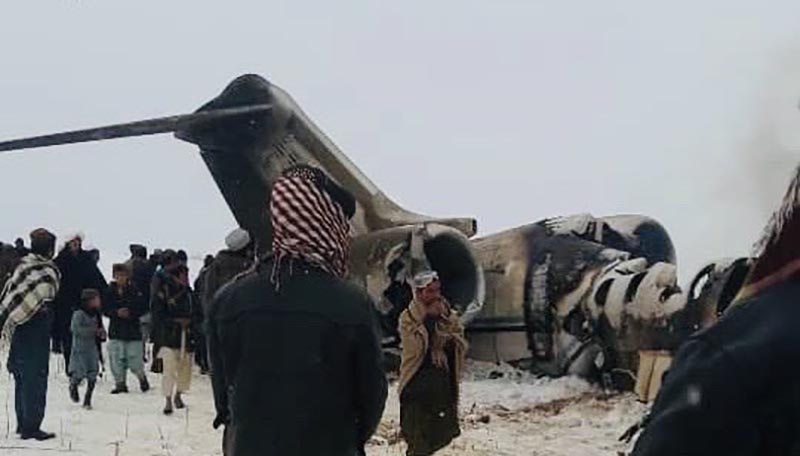 A top CIA chief who orchestrated the assassination of an Iranian general was killed when a US military plane crashed in Taliban territory in Afghanistan, Tehran has claimed.
The crashed plane in the east of Afghanistan was a Bombardier E-11A from the US Air Force.
De Andrea, who was responsible for the assassination of Iran's top commander Lieutenant General Qassem Soleimani, was apparently among the officers on board the plane, the Veterans Today website reports, quoting Russian intelligence sources.
The Iran-backed Taliban claims it shot down a CIA plane, which had US Air Force and Air Combat Command logos, but hasn't provided any evidence. The US has denied the claims.
AIRLIVE TV