A woman has been arrested after walking though Miami International Airport in nothing but dark blue underwear in a surreal episode.
She was first spotted strolling past baggage claim, singing aloud to herself. The woman proceeded to remove all items of clothing, exit the airport building and mount a police car before being taken into custody.
Bizarre airport incident was captured on the videophones of bystanders, showing the entire episode, which happened on Wednesday shortly after midnight.
The woman who was seen serenely walking through arrivals did not appear to be in distress.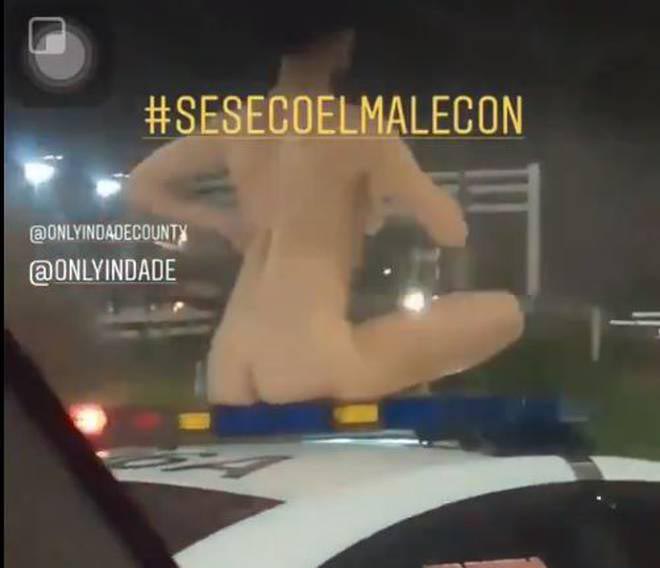 Composed and possibly delusional she was later filmed sat in the lotus position, fully naked on the roof of a moving police car.
Airport police said that the woman, who is from outside Florida state, was submitted for mental evaluation.