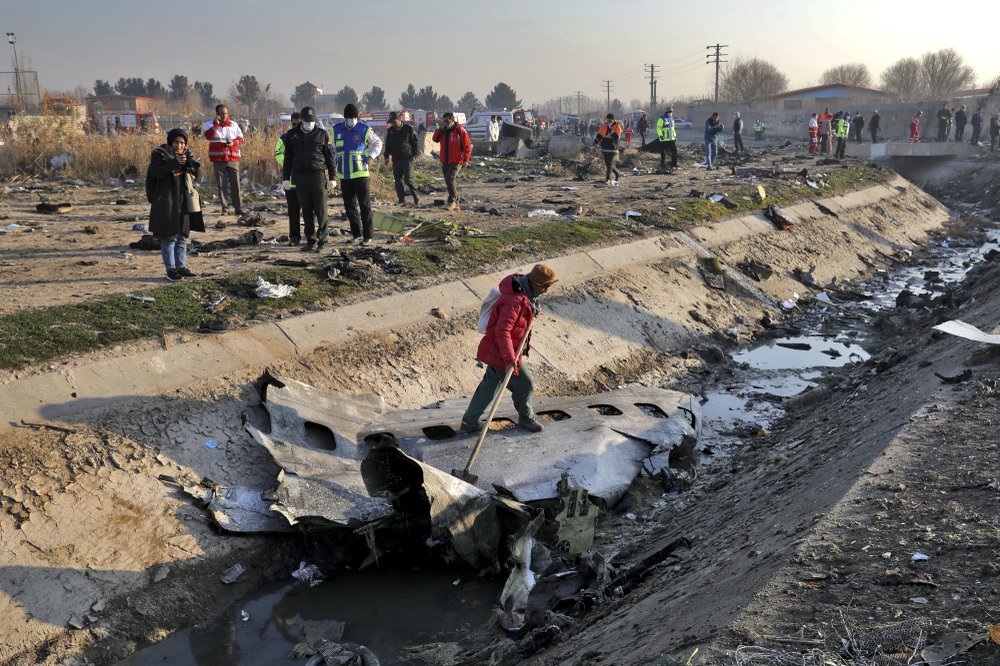 Government statement blames 'human error' for the incident that left 176 people killed, including many Iranian citizens.
Iran has announced that its military "unintentionally" shot down a Ukrainian jetliner, killing all 176 on board.
The statement on Saturday morning blames "human error" for the incident, adding that the military mistook Flight 752 for a "hostile target".
Press TV also quoted Iran's General Staff of the Armed Forces as saying that the plane had flown close to a "sensitive military site".
The military said it was at its "highest level of readiness" amid the heightened tensions with the United States.
"In such a condition, because of human error and in a unintentional way, the flight was hit," the military said. It apologised and said it would upgrade its systems to prevent future tragedies.
In a statement posted on social media, Iranian President Hassan Rouhani wrote that the country "deeply regrets this disastrous mistake".
"My thoughts and prayers go to all the mourning families. I offer my sincerest condolences," he said, adding that "investigations continue to identify and prosecute this great tragedy and unforgivable mistake".