A child has been found dead in the landing gear of an Air France plane landing at Paris CDG.
The body of a "ten year old" child was found on Wednesday morning in the landing gear of an Air France plane from Abidjan.
UPDATE

The identity of the 

young Ivorian man found dead on Wednesday in the landing gear of an airplane

 connecting Abidjan to Paris was revealed on Friday by the Ivorian authorities. It was a 14-year-old boy who was in grade 4, named  Laurent Ani Guibahi.

Footage from CCTV showed the boy dressed in a T-shirt accessed the landing gear of the aircraft by grabbing it when it was preparing to take off around 22.55 ".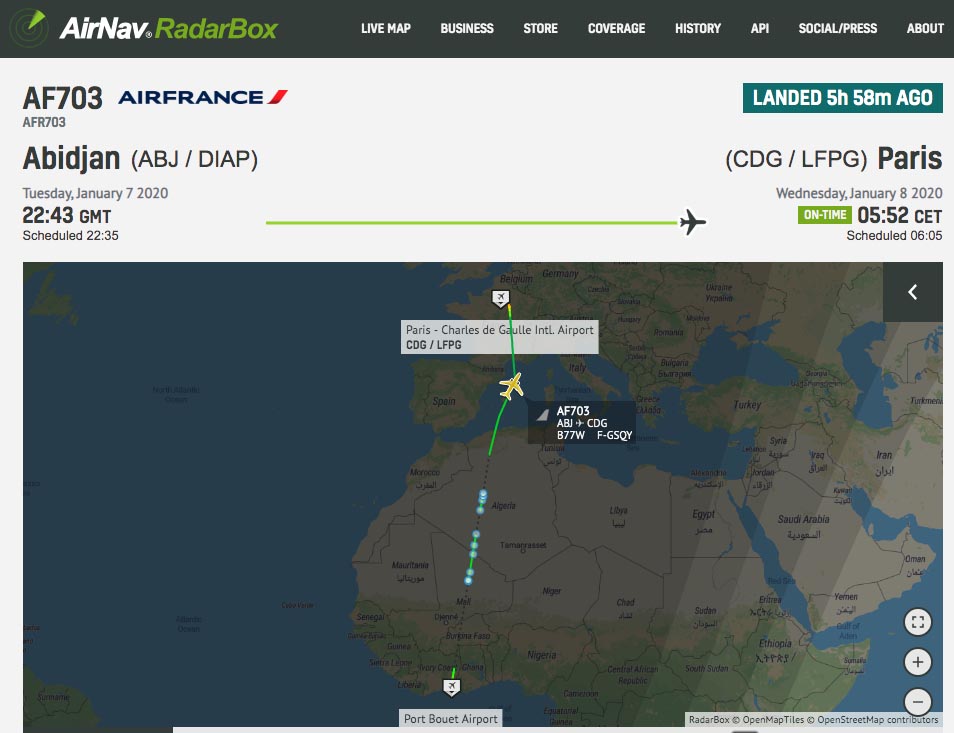 The Boeing 777-300ER (reg. F-GSQY) performing flight #AF703 took off from Abidjan on Tuesday evening and landed shortly after 6 a.m. in Paris.
According to our information, the body was found in the left main gear. In a press release, the airline confirms the death.