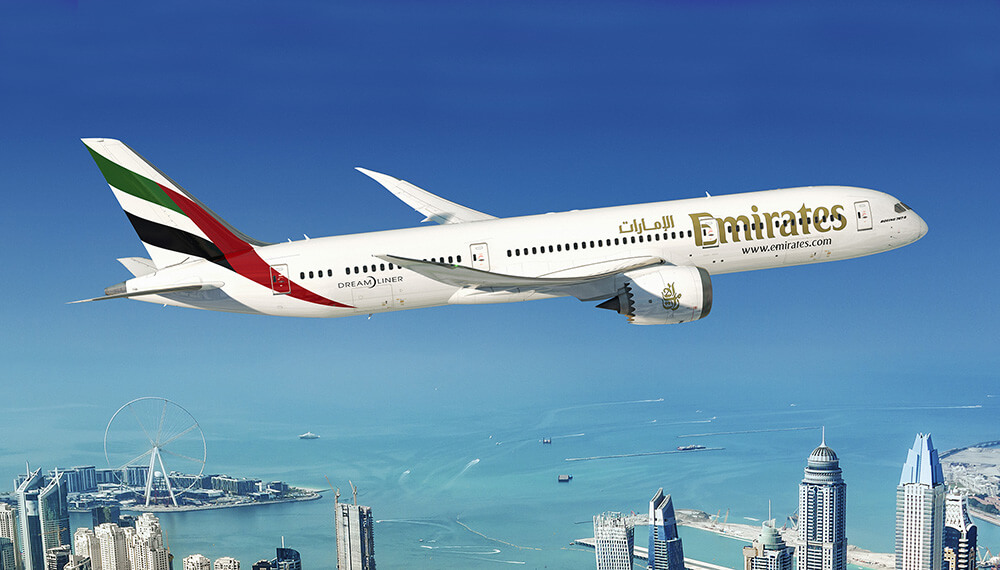 Boeing and Emirates announced today they have finalized a purchase agreement for 30 787-9 Dreamliner airplanes, valued at $8.8 billion according to list prices. The agreement, signed at the Dubai Airshow, culminates discussions between the two companies on the best 787 Dreamliner model to meet the requirements of one of the world's leading airlines.
Emirates had previously signed an initial agreement for the larger 787-10 variant. In officially selecting the 787-9 today, Emirates adds a medium-sized widebody airplane to complement the airline's larger 777 aircraft. Both airplane families lead their respective category for superior range and fuel efficiency.
As part of the agreement, Emirates will update a portion of its large order book by exercising substitution rights and converting 30 777 airplanes into 30 787-9s. With this conversion, Emirates remains the world's biggest 777X customer with 126 airplanes on order and the largest 777 operator with 155 airplanes today.
To support Emirates' current-generation 777 airplanes in the coming years, the companies announced that Boeing Global Services will leverage its worldwide supply chain to provide timely replacement parts, reducing maintenance times and keeping aircraft in service.