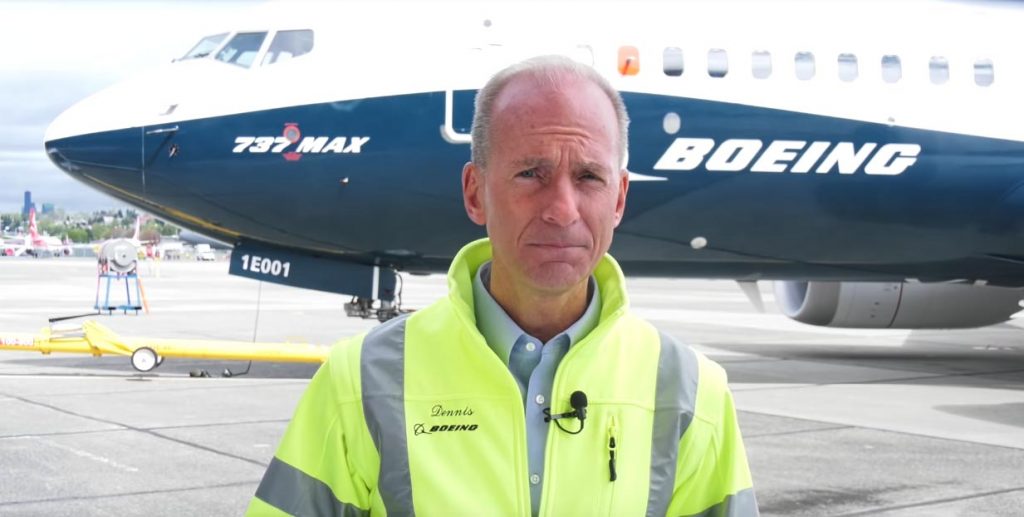 Boeing CEO Dennis Muilenburg will take a significant cut in pay for 2019 and 2020, according to the company's new chairman.
In an interview on CNBC Tuesday morning, Dave Calhoun, who was named Boeing's chairman last month when the board stripped Muilenburg of that title, said that the CEO called him Saturday morning to suggest he shouldn't take any stock or bonus money for this year.
The pay cut is due to widespread criticism of the company after two fatal 737 Max crashes that killed 346 people and have been tied to a faulty safety system on the plane. The jet has been grounded since March, which has cost airlines billions of dollars, and Boeing is preparing to pay those customers $5 billion in compensation, as well as reaching settlements with families of the crash victims.
The stock and bonus make up the overwhelming majority of Muilenberg's pay. In 2018, he received total compensation of $23.4 million, of which $20.4 million was in the form of stock and bonuses.
Calhoun added that the Bo
AIRLIVE TV
ing board believes Muilenburg has done everything right during this crisis and that the CEO still has the board's confidence, and thus is the right person to continue to lead the company.