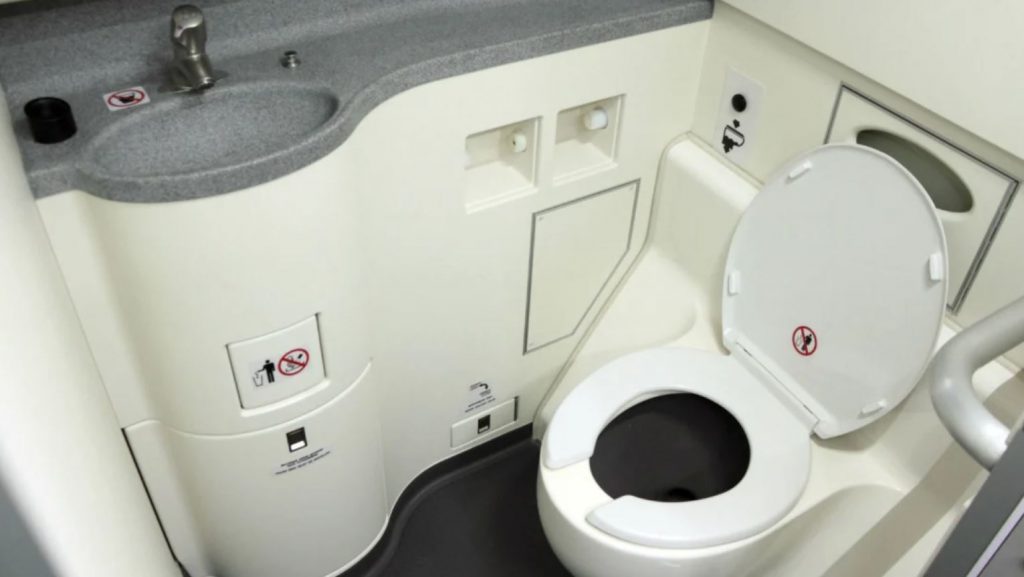 A flight attendant for Southwest Airlines is alleging in a lawsuit that two pilots streamed live video from inside an airplane bathroom to an iPad in the cockpit.
Renee Steinaker, of Maricopa County, Arizona, claims in her lawsuit against Southwest and the two pilots that she discovered a livestream from a plane's restroom in February 2017 during a flight from Pittsburgh to Phoenix.
The suit, filed in October 2018 in federal court for the District of Arizona and amended in June, alleges that Steinaker's privacy was invaded by the hidden camera, she endured emotional distress after learning of the livestream, and her managers retaliated against her when she reported the video to the airline.
Steinaker confronted the co-pilot about the video, and he allegedly told her that cameras were in the bathrooms on the plane but were hidden "so that no one would ever find it." He also alleged that the cameras were a new security measure and that they had been installed in many Southwest planes, Steinaker's lawsuit claims.