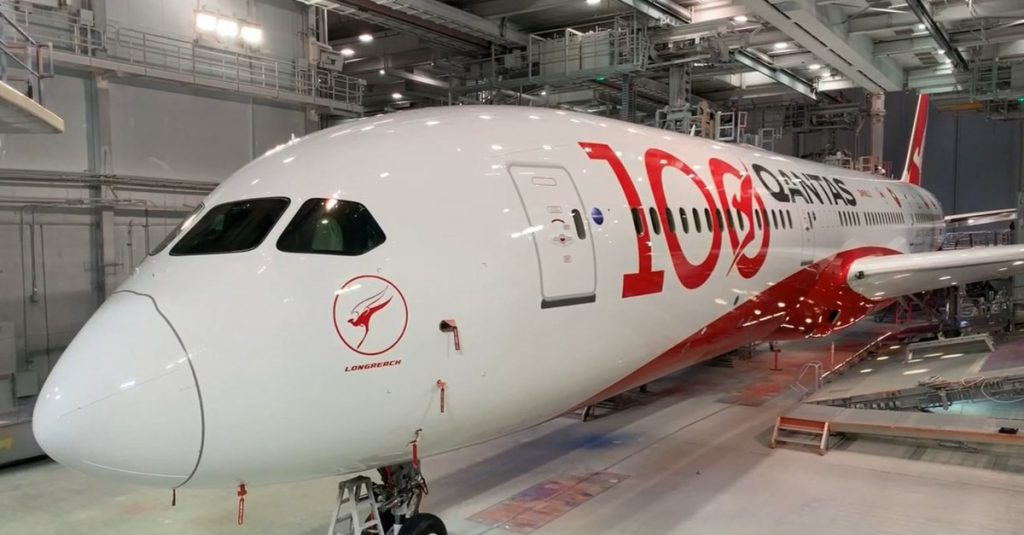 Qantas' newest 787 Dreamliner has rolled out of the paint shop at Boeing's factory in Washington State, wearing a special Centenary livery to celebrate the flying kangaroo's 100th year in the skies.
Qantas will turn 99 in November, and as it enters its 100th year of operations, is embarking on a range of initiatives to celebrate the Spirit of Australia.
The special livery features each Qantas logo since its 1920 founding in outback Queensland through to today, along with the newly unveiled 'Qantas100' imprint that will run across its Centenary celebrations.
AIRLIVE TV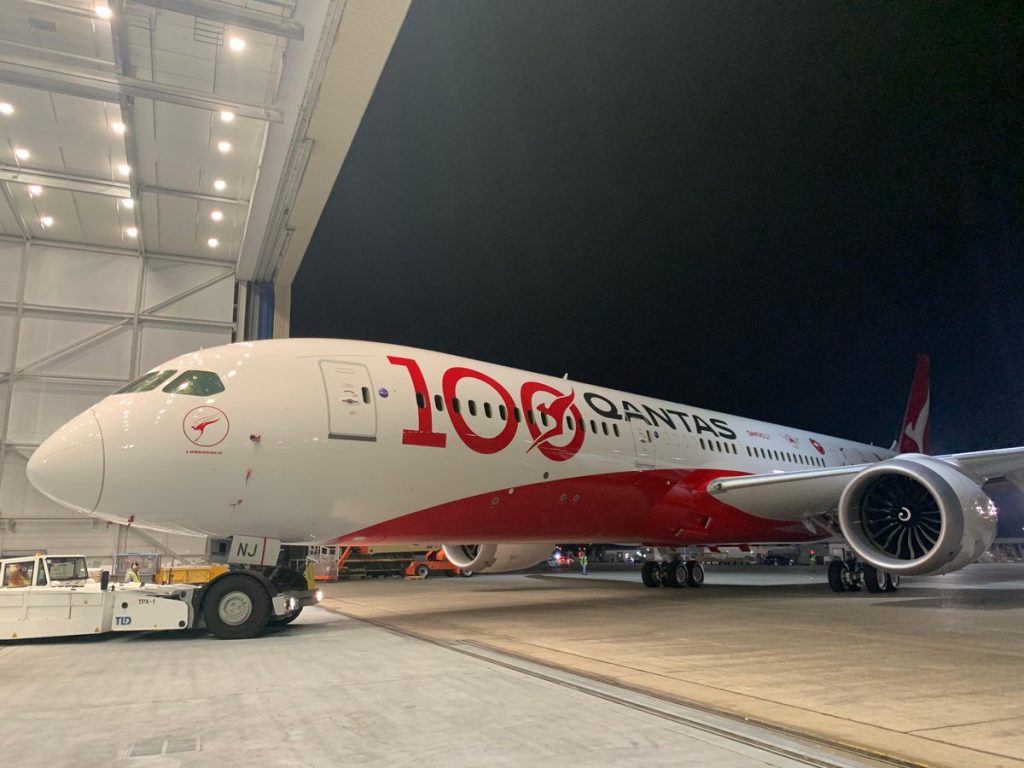 The Boeing 787 Dreamliner, registration VH-ZNJ, is named "Longreach" – a nod to the Queensland town that was integral to the national carrier's beginnings, its role in conquering the tyranny of distance and the Longreach series of retiring 747-400 jumbo jets.
The aircraft – Qantas's tenth Dreamliner – will undergo a series of delivery test flights in Seattle prior its handover from Boeing next month.
It will operate the second of Qantas' Project Sunrise research flights, flying non-stop from London to Sydney and replicating the journey of the first 747-400 delivery 30 years ago. It will then enter normal commercial service with Qantas International.