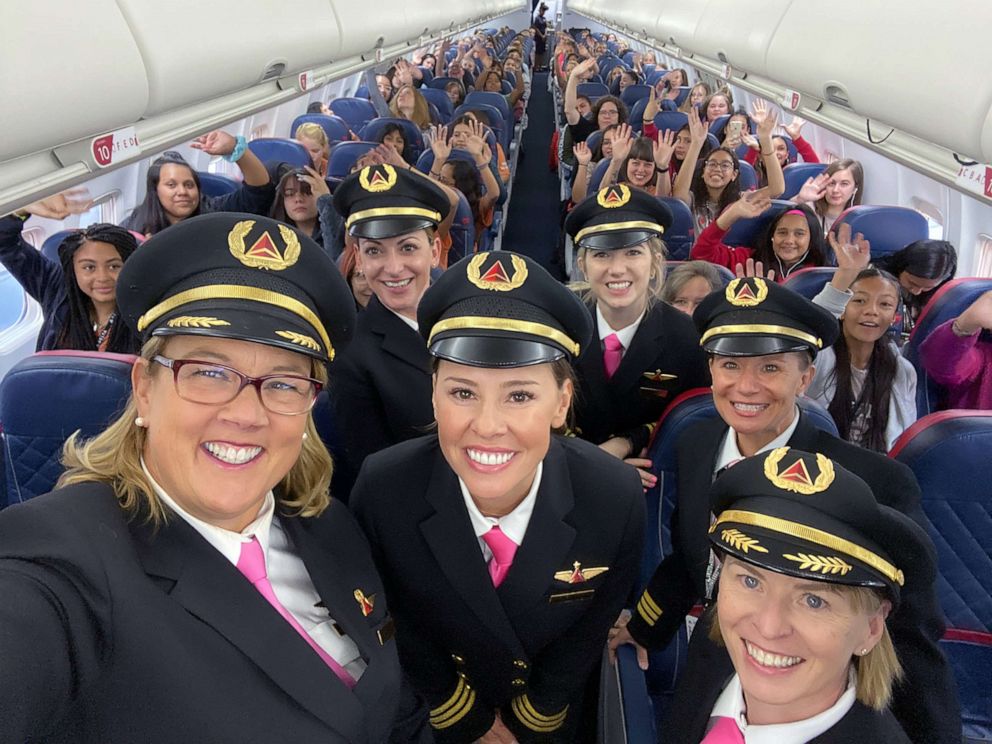 A Delta flight operated exclusively by women, and carrying 120 young females as passengers, took off this week to inspire more women to become aviators and advocate for equality in a "male-dominated industry."
The Delta flight took girls between the ages of 12 to 18 from Salt Lake City to NASA headquarters in Houston to draw attention to the need to close the gender gap in aviation and promote STEM careers, according to a press release from the airline on Sunday.
The flight was planned and orchestrated by an all-female crew, and women also served as ramp agents working on the ground, gate agents boarding the flight and operators in the control tower guiding the aircraft off the runway, according to Delta.
Out of the 609,306 pilots in the U.S., about 7% are women, according to 2017 data from the Federal Aviation Administration's Aeronautical Center. There are no female flight navigators, according to the data.
AIRLIVE TV
Once the flight touched down in Houston, the girls toured NASA's Mission Control Center, the Johnson Space Center and Space Center Houston.