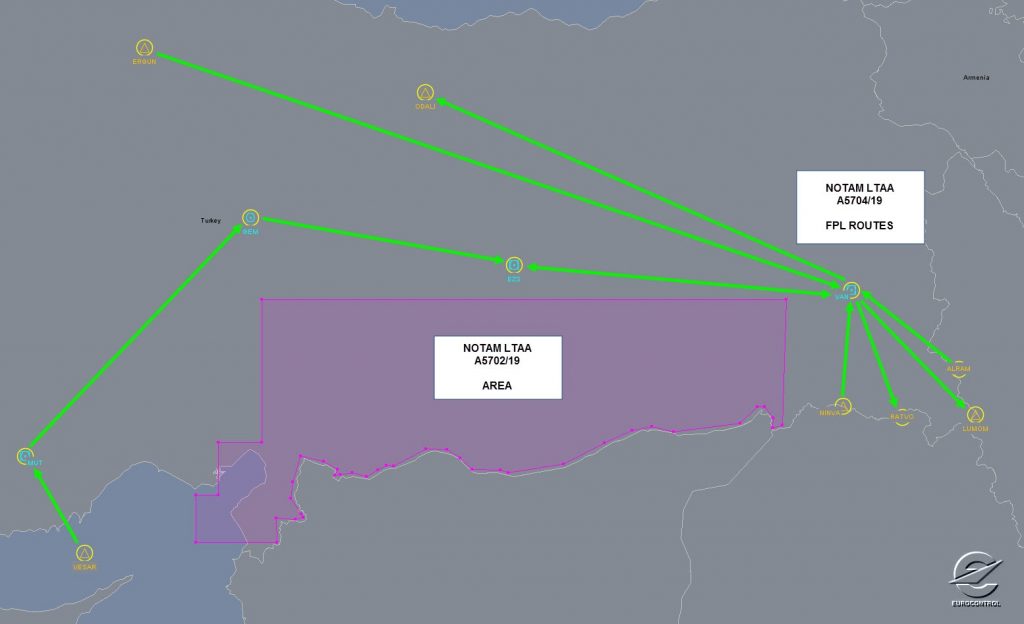 Turkey launched offensive in northern Syria with air strikes.
Turkish warplanes have bombed parts of north-eastern Syria at the start of an offensive which could lead to conflict with Kurdish-led allies of the US.
The NOTAM says: FOLLOW ALONG BORDER OF TURKISH-SYRIA. IT IS STRICTLY ADVISED NOT TO MAKE AVOIDANCE MANEUVERES TOWARDS THIS AREA.
Turkey's President Recep Tayyip Erdogan said the operation was to create a "safe zone" cleared of Kurdish militias which will also house Syrian refugees.
AIRLIVE TV
According to the Kurdish-led Syrian Democratic Forces (SDF), civilian areas came under attack from Turkish planes.
Turkish ground forces have also been massing on the border.
The offensive was launched just days after President Donald Trump controversially withdrew US troops from northern Syria, a decision announced after a phone call with Mr Erdogan that sparked widespread criticism at home and abroad.