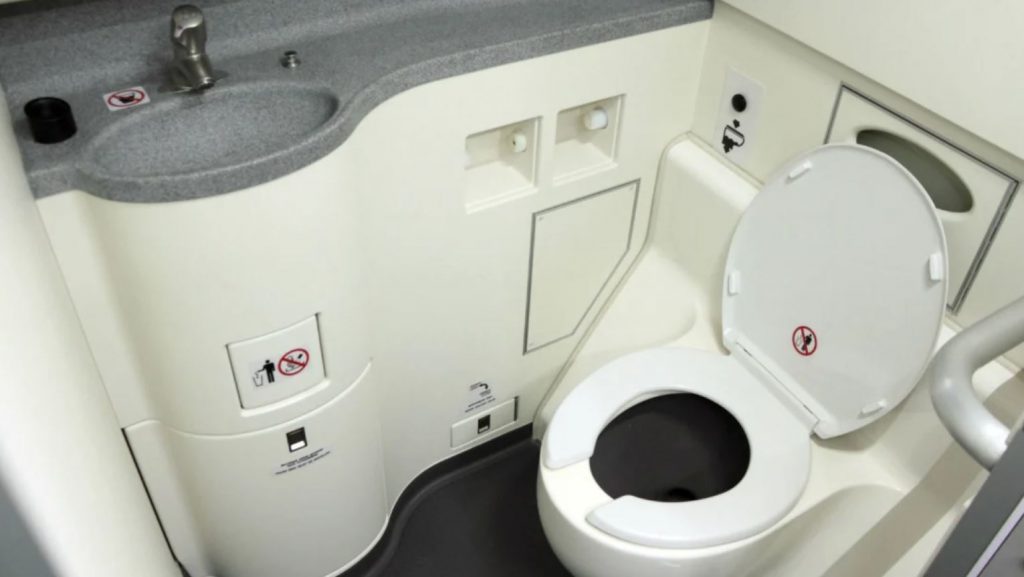 A Malaysian citizen, is facing charges of video voyeurism for allegedly planting a hidden camera in an airplane bathroom onboard a United Airlines flight on May 5, 2019, from San Diego to Houston.
The device was discovered by a fellow first-class passenger on flight 646, who "noticed an item with a blue blinking light" that was "located near the cabinet and wall area close to a door hinge," as noted in the criminal complaint and reported by ABC News.
She removed the suspicious item using a paper towel and handed it to the flight crew upon leaving the lavatory. They turned the item over to United Airlines Corporate Security upon landing at George Bush International Airport in Houston, which confirmed that it was a video recording device, according to court documents.
Security investigated footage that revealed a man installing the camera in the first-class facilities, although his face wasn't visible. However, based on the perpetrator's attire and accessories, which included several distinct details, they were able to match the man in question using FBI San Diego video footage, which was taken of all the passengers boarding United Airlines Flight 646.
A criminal complaint was filed earlier this week in the Southern District of Texas and Lee was arrested by Houston police on Thursday, August 8, 2019, and placed in a detention facility, pending a bond hearing.
The FBI recovered previously deleted video files from the device, which showed passengers indecently caught on camera in another airplane bathroom, one of whom was wearing an Emirate Airlines flight crew uniform.
This type of crime carries with it a prison sentence of up to one year, according to the law.