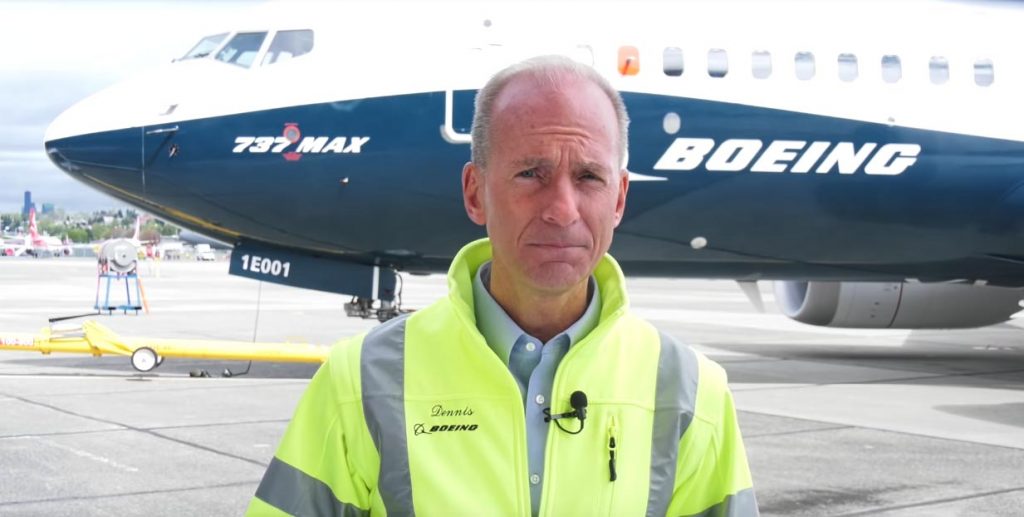 Boeing chairman and chief executive Dennis Muilenburg on Wednesday reiterated his projection that the 737 MAX should begin to return to service around November.
However, he conceded that lack of alignment among international regulatory bodies could mean that the grounded jet may first resume flying in the United States, with other major countries following later.
"We're making good, solid progress on a return to service," Muilenburg said, speaking at a Morgan Stanley investor conference in Laguna Beach, Calif. He later added that "a phased ungrounding of the airplane among regulators around the world is a possibility."
A week ago, the European Union Aviation Safety Agency (EASA) publicly criticized the certification process of the 737 MAX. And the agency said that it would favor a redesign of the airplane's systems to take readings from three independent Angle of Attack sensors rather than the two-sensor system in Boeing's proposed upgrade to the MAX.
Muilenburg played down the possibility that this could mean potentially expensive hardware changes to the airplane in addition to the planned software upgrade.
Referring to the fact that the Airbus A320 — the direct competitor to the 737 — has three Angle of Attack sensors, Muilenburg said that "our architecture on Boeing airplanes is different than Airbus airplanes," and added "that doesn't necessarily mean hardware changes."
He said the concern over the level of redundancy in the Angle of Attack system could also in some cases be addressed "with simulation work, software updates or process updates."
Muilenburg said the software update to the flight control system that went wrong on the two MAX crash flights in Indonesia and Ethiopia — called MCAS (Maneuvering Characteristics Augmentation System) — was completely wrapped up midyear and has been tested.
More on The Seattle Times.