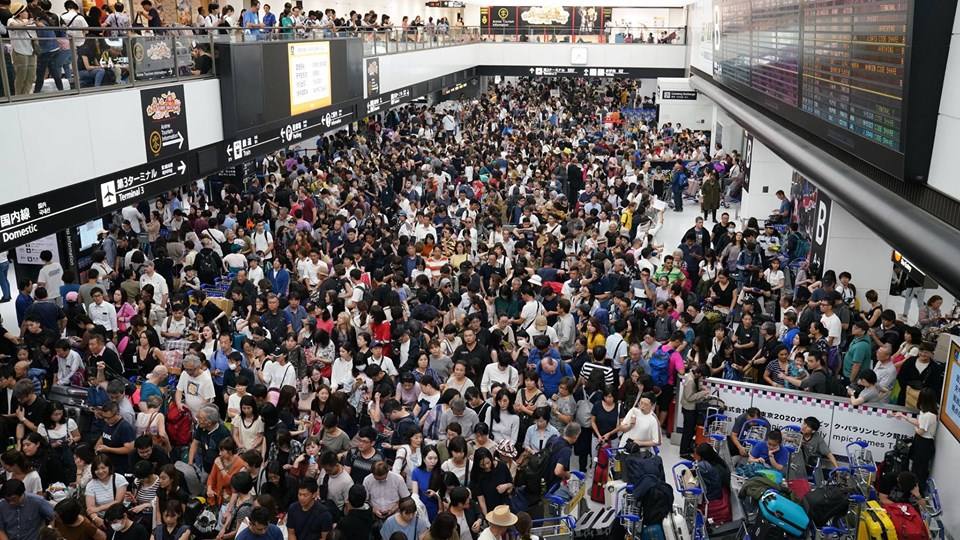 One of the strongest typhoons to hit eastern Japan in recent years struck just east of the capital Tokyo on Monday, with record-breaking winds and stinging rain damaging buildings and disrupting transport.
At least three people have died as a result of the powerful typhoon, Kyodo News Agency reported on Tuesday local time.
More than 160 flights were canceled and scores of train lines closed for hours, snarling the morning commute for millions in a greater Tokyo area with a population of some 36 million.
Roughly 14,000 people were stranded at Narita Airport on Monday night, Kyodo said, citing Narita International Airport Corp.
AIRLIVE TV