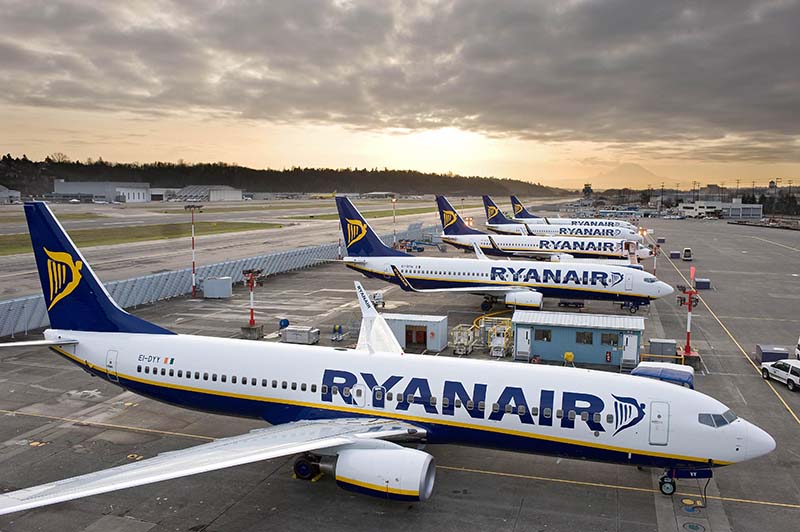 The CEO of Europe's largest low-budget airline has said around 1,500 flight crew jobs are redundant.
Ryanair will be cutting jobs over the next year, as delivery delays on Boeing 737 Max aircraft and sinking profits have hit the budget airline's expansion plans.
In an internal video seen and verified by Bloomberg news on Wednesday, Ryanair's chief executive, Michael O'Leary, told the airline's employees that it currently employs 500 more pilots than needed, along with 400 too-many flight attendants.
O'Leary also said that 600 additional jobs that Ryanair had planned for next summer will no longer be needed, as the airline expects to have fewer aircraft.
AIRLIVE TV