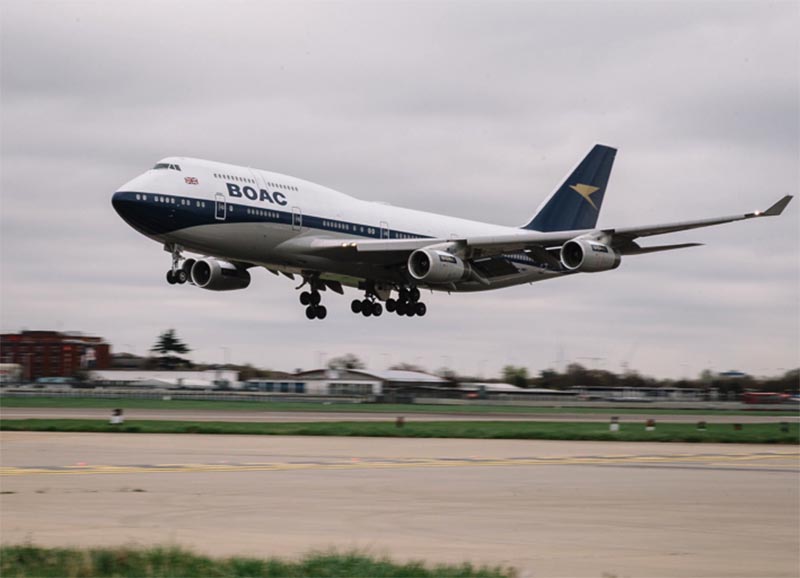 An evocative joint flypast by the RAF Red Arrows and a specially decorated jumbo jet will mark the centenary of one of the UK's biggest and best loved brands at this summer's Royal International Air Tattoo.
A British Airways Boeing 747, painted in its iconic British Overseas Airways Corporation (BOAC) livery, will perform a dramatic flypast with the Royal Air Force Aerobatic Team during the seven-and-a-half hour flying programme on Saturday, July 20.
The BOAC 747's appearance at the airshow is one of a number of centenary initiatives organised by BA that are designed to look ahead at the next 100 years of aviation as well as celebrating its illustrious past. This includes hosting 'BA2119' – a programme, which will lead the debate on the future of flying and explore the future of sustainable aviation fuels, the aviation careers of the future and the customer experience of the future.