A BRIT woman has died at Majorca's Palma Airport inside a Ryanair plane bound for Edinburgh in Scotland.
The 58-year-old fell ill after boarding the Ryanair flight due to leave Palma for Edinburgh at 12.10pm local time on May 22th.
Local reports said she is thought to have suffered a heart attack.
Passengers were asked to leave the plane while attempts were made to revive her.
AIRLIVE TV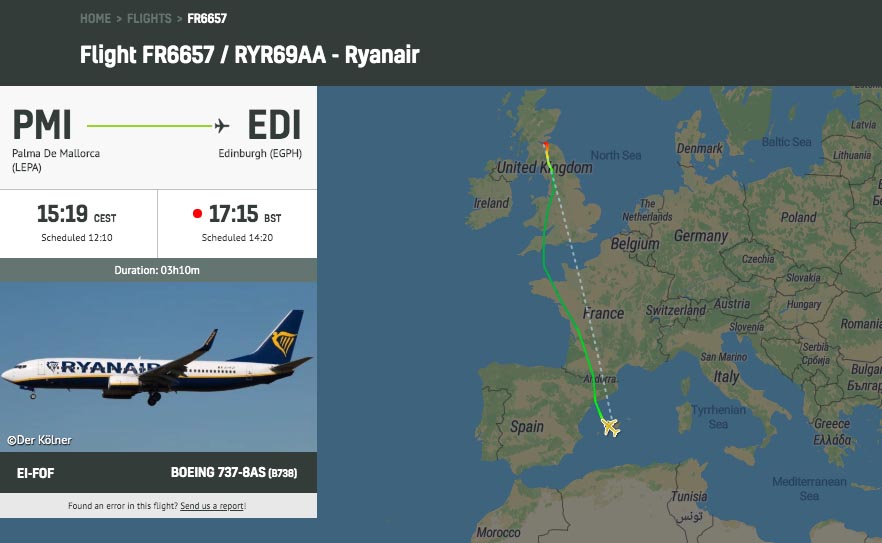 The Boeing 737-800 (reg. EI-FOF) finally took off 3 hours later to EDI.