Drake revealed his very own "Air Drake" on Friday, a massive plane emblazoned with his own logos.
Drake, whose real name is Aubrey Graham, created the personalized private plane with Cargojet, a Canadian airline. The company announced their partnership with the rapper earlier this month.
The rapper purchased a Boeing 767 cargo plane and has completely customized it to meet all his extravagant air travel needs.
AIRLIVE TV
The video tour also shows off the interior of the private plane, and it's the epitome of wealth with leather sofas, chairs, tables everything. Plus, there's even a bar.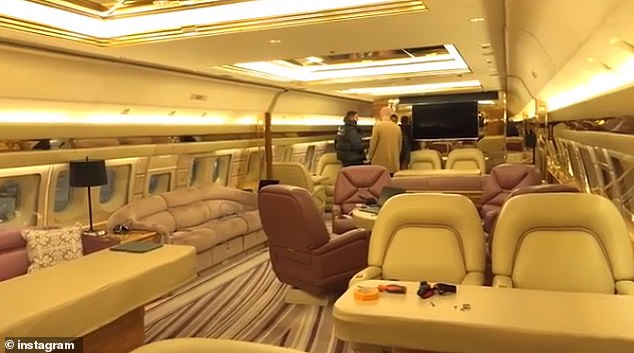 Drake captioned the video, "Nothing was the same for real…" and says to the camera, "No rental, no timeshare, no co-owners."