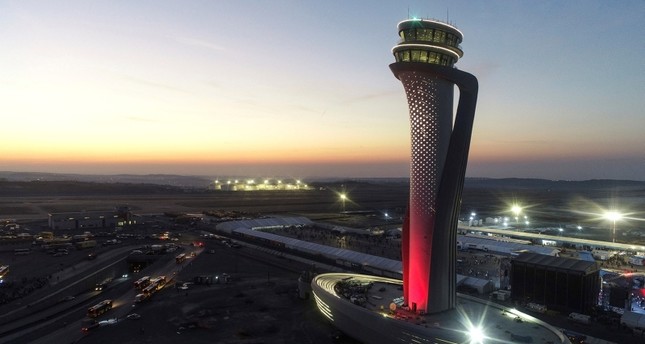 The last commercial passenger flight took off from Istanbul's Ataturk airport on Saturday and convoys of trucks ferried thousands of tonnes of equipment across the city to a giant new airport which Turkey plans to make the biggest in the world.
After starting on Friday, Turkish Airlines will have a 45-hour window to complete one of the most complex logistical projects in history, as it switches its entire operation to the new Istanbul airport from its existing hub at Atatürk international airport.
A total of 10,000 pieces of equipment, from planes to huge aircraft-towing vehicles to fragile security sensors, will be moved from Atatürk to the new airport's location, 30km north on the Black Sea. In just two days' time, all Turkish Airlines flights will be expected to arrive and depart from the new site.
The move began as of 3.00 a.m. local time (0000GMT) and will be completed Saturday night at 23.59 local time (20.59 GMT).
Both airports were closed for all passenger flights between 02:00 and 14:00 on Saturday (Friday, 2300GMT and Saturday 1100GMT).
The last flight from Ataturk Airport was the scheduled Istanbul-Singapore flight of Turkish Airlines.