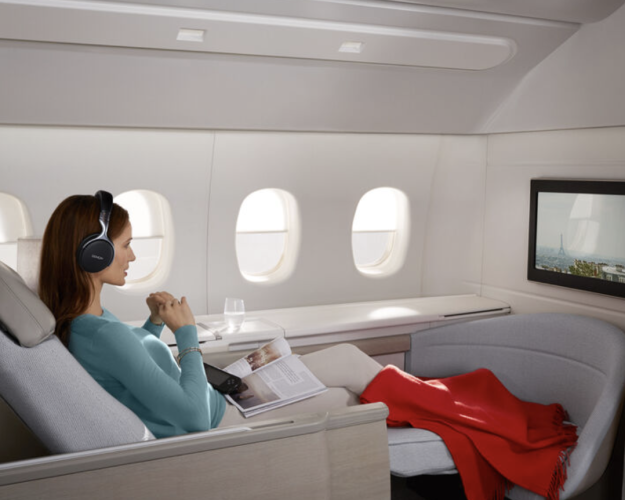 Air France is the first airline to offer a La Première service to Europe from Atlanta and the only airline to operate A380 from Atlanta Delta hub with four cabins.
Air France, a joint venture partner of Delta Air Lines, starting March 31 will fly one of its two daily flights from Hartsfield-Jackson International to Paris-Charles de Gaulle on its 516-seat A380.
The other daily flight will be on a Boeing 777.
In the La Première cabin, passengers receive a tailored personalized service from Air France staff at all times.
AIRLIVE TV