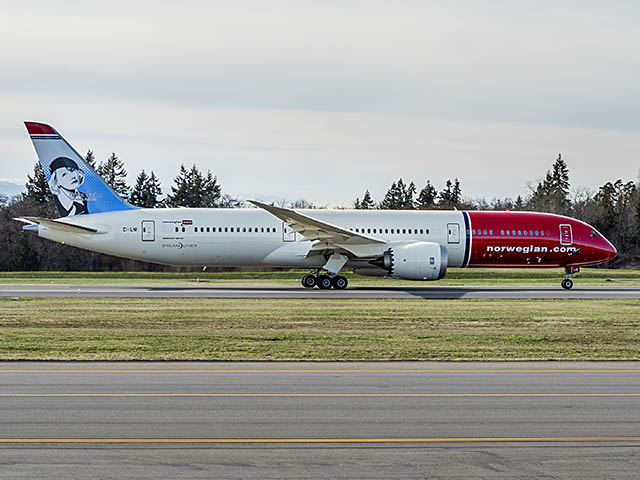 Sixteen passengers were hauled off a Norwegian Air flight before it departed for Orlando International.
Police booted 16 passengers off a Norwegian Air flight departing from London Gatwick to Orlando before the aircraft departed.
A spokesman for the budget airline said the passengers were escorted off the plane "due to an immigration issue".
The flight was scheduled to depart at 2.35pm this afternoon but was more than two hours delayed leaving Gatwick.
Fellow passenger Joel Attwal tweeted: "@Fly_Norwegian I am on flight DI7057 going to MCO [Orlando International) from Gatwick. Flight supposed to leave at 2:35pm, I am on the plane and still not left due to 16 illegal passengers identified and removed.
A spokesman for Sussex Police told the Sun Online: "Police assisted with escorting 16 people from a Norwegian Air flight which was bound for Orlando.
"There were no criminal offences and the issue related to a discrepancy with American immigration forms."