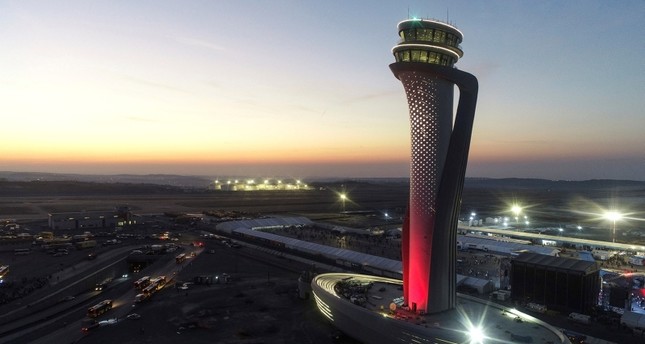 The ceremony takes place today, on Republic Day, the 95th anniversary of the founding of the Turkish Republic, with the attendance of President Recep Tayyip Erdoğan and more than 50 foreign leaders, ministers and high-level officials.
Istanbul New Airport, on the European side of the city, on shores of the Black Sea, will serve 90 million passengers annually in its first phase. On November 1st, two runways — 3,750 and 4,100 meters long — will go into service as a part of the first phase, with 5 daily flights.
UPDATE Turkish President Recep Tayyip Erdogan speaking at inauguration ceremony says new airport is given name 'Istanbul Airport'.
At its completion in ten years, it will occupy nearly 19,000 acres and serve up to 200 million travelers a year with six runways. That's almost double the traffic at world's biggest airport currently, Atlanta's Hartsfield-Jackson.
AIRLIVE TV
During the first phase, the New Airport will have the IATA airport code ISL. On December 31 2018, all equipment from Atatürk Airport will be transferred by truck to the new airport. After the equipment transfer, Atatürk Airport will be closed to all scheduled passenger air traffic. Its IST IATA airport code will be inherited by Istanbul New Airport.