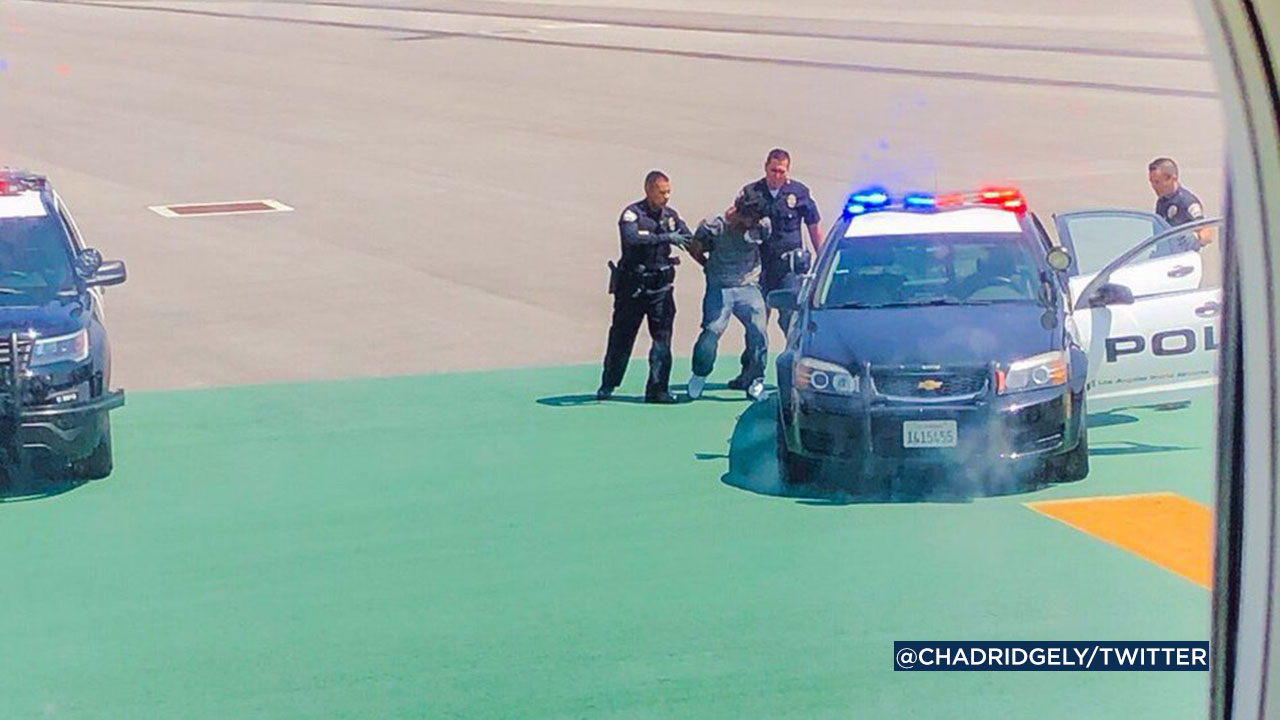 A man is in custody Monday after he scaled a fence at the Los Angeles International Airport (LAX) and ran onto a runway, police said.
The incident happened just before 1:30 p.m. local time. The man was seen running near a Delta Air Lines plane, where airport police apprehended him.
LAX is the world's fifth busiest airport and the second busiest in the U.S., behind Hartsfield-Jackson Atlanta International Airport.