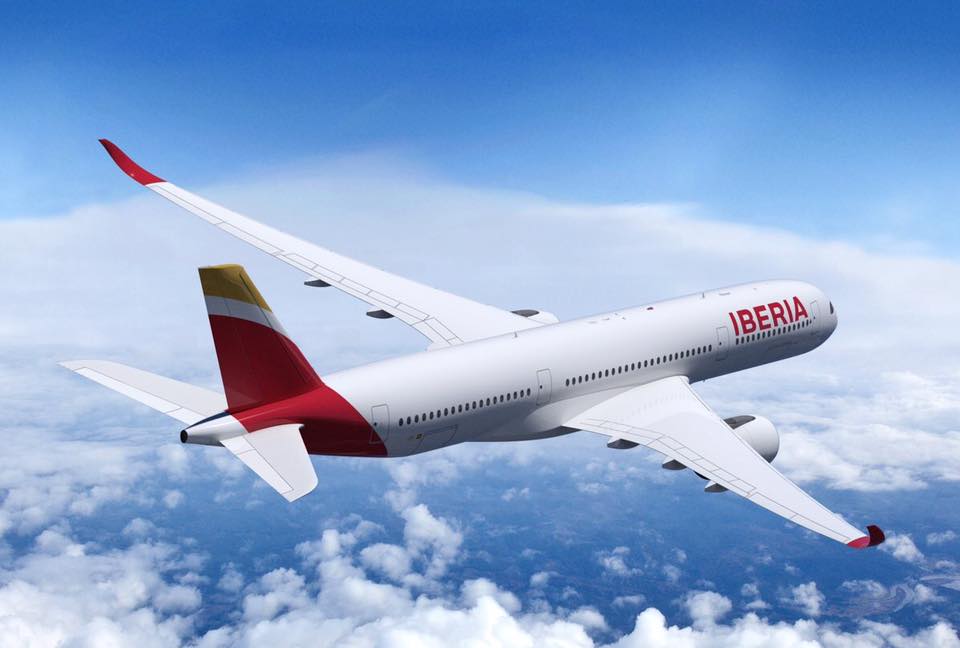 Iberia has taken delivery of its first A350-900 today at the Airbus factory in Toulouse.
Taking part in the handover were Iberia's Chairman and CEO Luis Gallego, members of the airline's management committee, and some of the employees who have been working on the A350-900 project, among others. Also attending were Airbus CEO Thomas Enders, and the Project Director of XWB in Rolls-Royce Engines, Gareth Davis
During the handover ceremony a video was shown of Spain's celebrated tenor Plácido Domingo, for whom the new airplane was named, and a song composed especially for the event by Javier Limón was presented.
The A350-900, registered as EC-MXV, and named for Plácido Domingo, is the first unit of its type boasting improved aerodynamic performance and structure, thanks to the use of a large proportion of composite material in its manufacture, along with a new design of some parts like the wings and window frames.
AIRLIVE TV
The reinforced landing gear enables the airplane to take off with a maximum weight of up 280 tonnes. Two Rolls-Royce Trent XWB engines, each delivering 84,000 pounds of thrust, power the 348-seat aircraft.