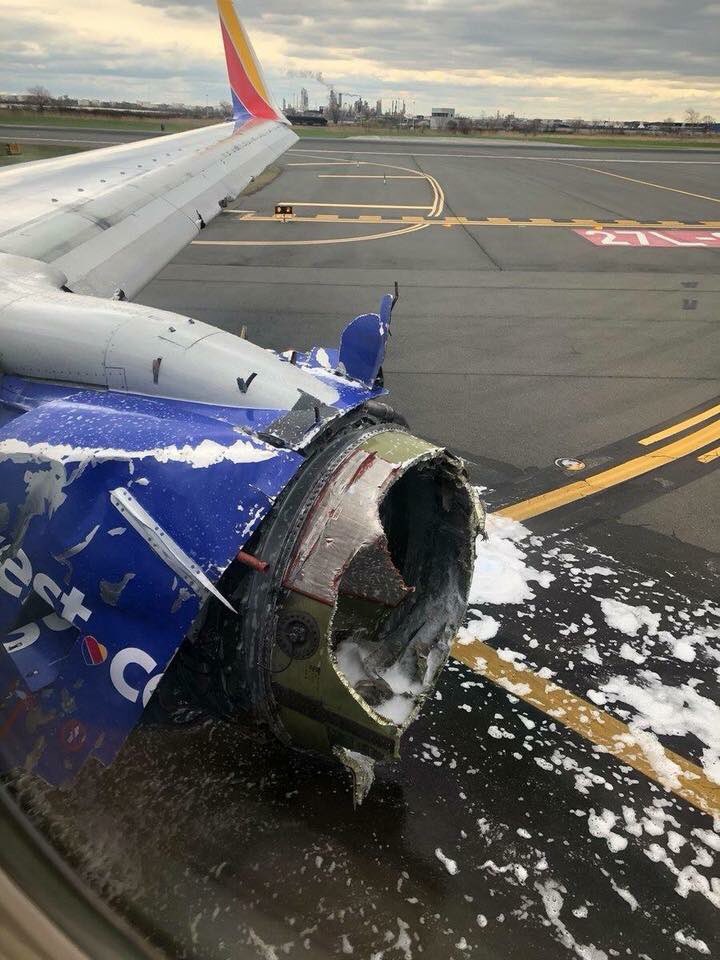 Some Southwest Airlines passengers are suing the airline seeking unspecified damages following the emergency landing of Flight WN1380 in Philadelphia, Pennsylvania on April 17.
In the suit filed Tuesday in New York State Supreme Court, a group of eight passengers claims they were faced with the "overwhelming horror of being trapped in a plane about the crash," the New York Post reported.
"As a direct result of the frightful, death-threatening Flight 1380 incident, each Plaintiff suffered severe mental, emotional and psychological injuries, including post-traumatic stress disorder, and physical injuries," the lawsuit states.
The civil suit also alleges that the Dallas-based airline failed to reasonably monitor and maintain the failed engine that caused the incident.
Southwest Airlines declined to comment on the matter citing its status as pending lawsuit.