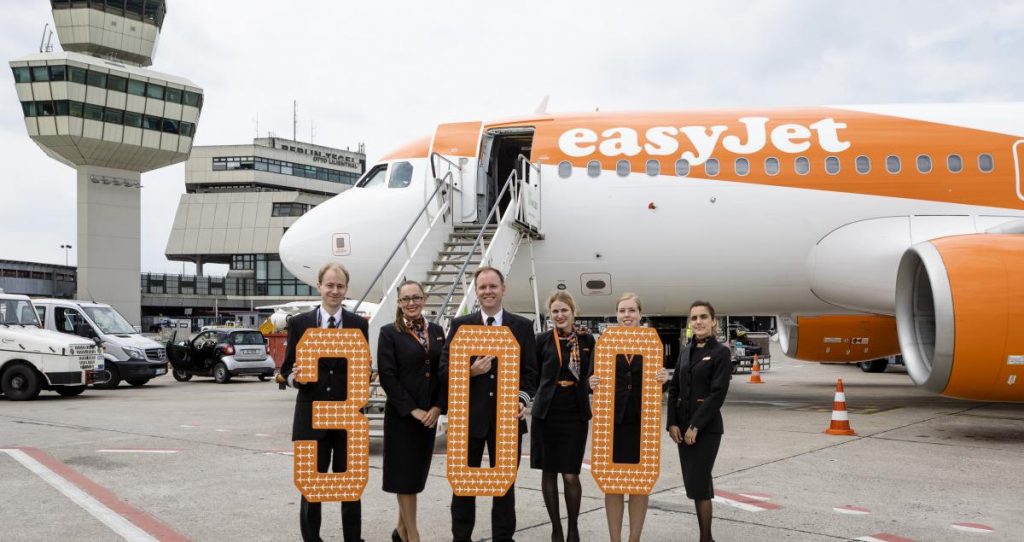 easyJet welcomed its 300th aircraft, an Airbus A320-214, into the fleet on the new route between Berlin-Tegel and Cologne/Bonn airport. This is also the 111th aircraft with an Austrian AOC.
The aircraft is a former airberlin-aircraft that has been converted and transferred into the easyJet fleet and marks a milestone in the airline´s recent expansion in Germany. With the 300th aircraft delivery 10 of the 18 aircraft based in Berlin-Tegel are now easyJet planes, alongside the aircraft that have been wet leased to support the flying schedule from Tegel during the transition period until November 2018.
The new route between Berlin-Tegel and Cologne/Bonn is part of easyJet´s biggest summer schedule for Berlin with more than 16 million seats flying over the summer season.
Flights will operate twice a day and the frequency will be increased to six daily connections by September 2018.