Cathay Pacific Airways has become the second airline to operate the A350-1000, the world's newest long range widebody airliner.
The airline took delivery of the aircraft at a special event in Toulouse, France.
The aircraft is the first of 20 A350-1000s ordered by Cathay Pacific and will join the carrier's growing fleet of A350 XWB aircraft, which already includes 22 A350-900s.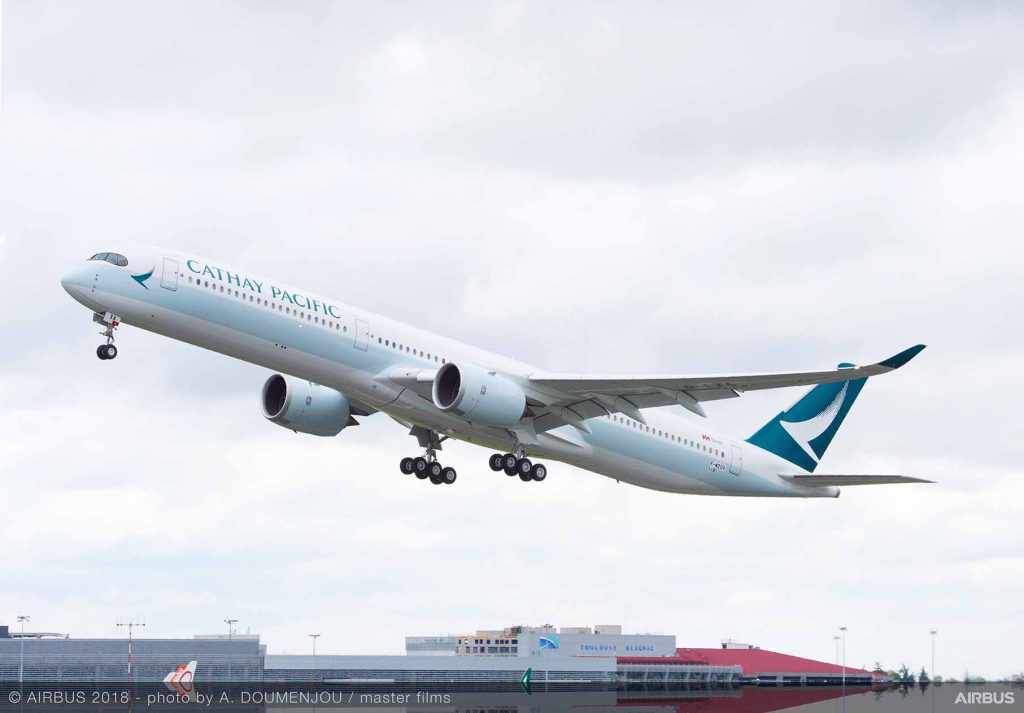 With its true long-range capability, the A350-1000 will form an important part of Cathay Pacific long-haul operations. The aircraft will be deployed on the airline's new non-stop route from Hong-Kong to Washington DC, representing the longest flight – approximately 17 hours – performed by any airline out of Hong Kong.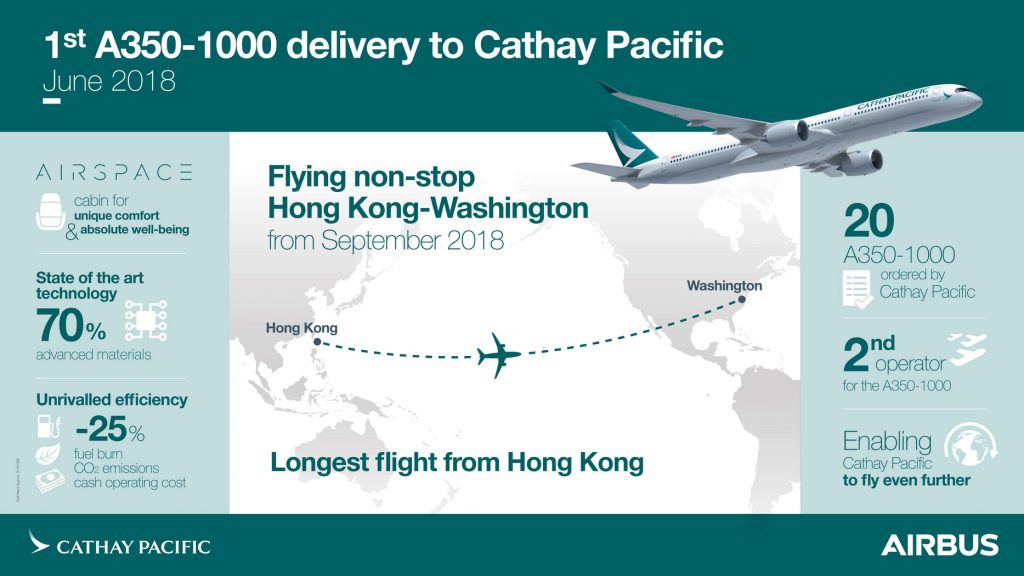 AIRLIVE TV
To date 11 customers from five continents have ordered a total of 168 A350-1000s.