Senior Qantas captains are undergoing final preparations for one of the most daring scheduled landings in the 95-year history of the company.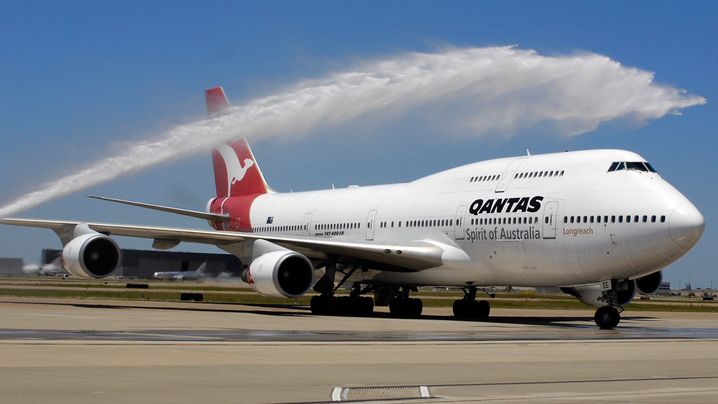 Weather permitting, Qantas has been given the all-clear to deliver a prized 747-400 aircraft to the Historical Aircraft Restoration Society (HARS) at Illawarra Regional Airport on Sunday. Once famed for breaking distance records, the 'City of Canberra', registered as VH-OJA, will make a short 15-minute hop from Sydney International Airport to Illawarra Regional Airport – possibly one of the shortest flights ever scheduled for an aircraft this size. And if that's not enough, the flight crew of this final journey will have one last challenge: a short, skinny runway, one that is barely capable of permitting the arrival of Boeing's 'Queen of the Skies'.
QF-7474, as the flight has been designated, first underwent rigorous approval process by the Civil Aviation Safety Authority (CASA) as well as Airservices Australia, keeping in mind the specific and unusual requirements that will be necessary to land the behemoth aircraft on the relatively small airfield. In further consultation with manufacturer Boeing, permission was granted to reduce the tyre pressure in all eighteen wheels to ensure that the weight of the aircraft was evenly distributed on the runway surface, reducing the risk of damage. The four flight crew chosen for this final journey have undergone extensive training in the Qantas flight simulators, having completed close to 100 simulated delivery flights in the past several months.
In preparation for its display at HARS, the aircraft has been cleaned and configured as if it were any other day, forever preserving the experience of flying aboard one of the largest aircraft in history. Much of the fuselage will be coated in a permaguard solution to maintain the cosmetic condition and prevent discolouration from sunlight.
After 13,833 flights and 85 million kilometres of travel, the darling of the Qantas fleet will be open for visitors at HARS in the near future.