Vietnam Airlines has modified its planned Winter 2015/2016 operations in Europe, which sees aircraft changes to new aircraft including the Airbus A350 and Boeing 787.
A350-900XWB
From 30th September from Hanoi to Paris CDG, inbound service from Paris currently displays a mix of A350 and Boeing 777 after 25th October.
From 25th October the A350 will begin service from Ho Chi Minh City to Paris CDG
Boeing 787-9
Beginning on the 24th October service from Hanoi to Frankfurt welcomes the 787-9, and from the next day the 787-9 begins service on the Ho Chi Minh City to Frankfurt.
The Boeing 787-9 continues to operate the Hanoi – Heathrow (29th June) and Ho Chi Minh City – Heathrow (1st July)
Boeing 777-200ER replaces the A330-200
To Moscow Domodedovo:
From Ho Chi Minh (25th October)
From Hanoi (27th October)
From Nha Trang (30th October)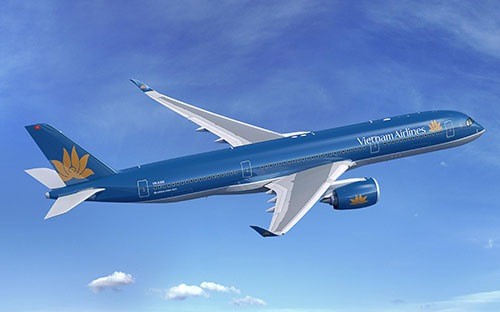 A computer generated picture of the Vietnam Airlines A350 expected to arrive later on this year.