A parked business jet's vertical stabilizer was seriously damaged by a Thai Airways Aircraft.
A Thai Airways Airbus A330-300 has damaged a parked Gulfstream IV business jet (reg. M-YWAY) while taxiing at Vientiane Airport, Laos.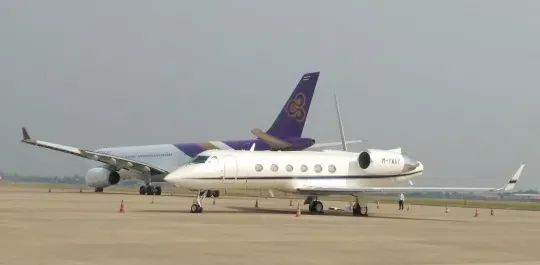 The ground collision has damaged the left wing of the Airbus A330-300 (reg. HS-TEU) which was performing flight #TG575 to Bangkok.
The flight has been cancelled.
AIRLIVE TV