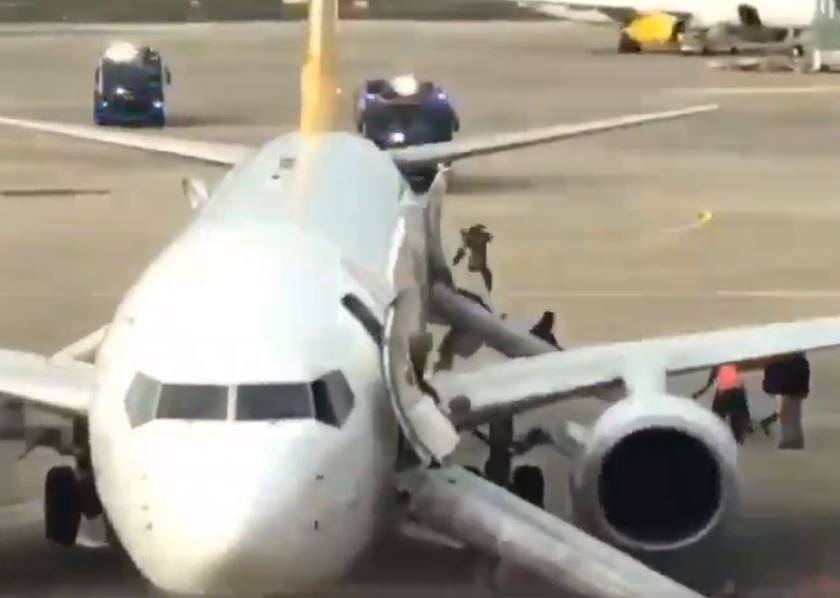 Passengers were evacuated via emergency slides after landing at Dusseldorf Airport.
Passengers of Pegasus flight #PC1003 from Istanbul were evacuated after the Boeing 737-800 landed at Dusseldorf.
After the landing of the Boeing 737-800 (reg. TC-CPU registered), fire and smoke were noticed coming from the landing gear. As smoke was noticed by ATC controllers, emerging from the wheels, decision was took to evacuate the passengers.
SON DAKİKA İstanbul-Düsseldorf seferini yapan Pegasus uçağı, inişi sonrasında iniş takımlarında alev oluştu.
TAHLİYE EDİLEN yolcular kurtuldu. pic.twitter.com/xlFv9zwal1

— Yusuf Ozan Demir (@yusdemoz) February 15, 2020
Statement from Pegasus:
AIRLIVE TV
"Our TC-CPU tail registration aircraft flight PC1003, from Sabiha Gökçen to Düsseldorf flight, has landed smoothly and safely at Düsseldorf Airport today. During the approaching to the parking, the tower was warned that there was a fire and smoke under the aircraft. Our flight crew decided the emergency leave procedure for the safety of our passengers."