A Pegasus Boeing 737 has crashed at Sabiha Gökçen Airport, Turkey.
A Boeing 737-800 skidded off the runway and burst into flames at an Istanbul airport on Wednesday afternoon.
Please reload for updates…
UPDATE One dead in Turkey plane accident, 157 injured, according to minister.
UPDATE New footage from security cam shows the Pegasus Boeing 737 dropping at the end of runway.

UPDATE Injured toll rises to 112 people.
UPDATE Istanbul governor raises injury toll to 52, including pilots.
UPDATE 52 injured confirmed by the governor.
UPADTE Istanbul's Sabiha Gökçen Airport suspends flight operations.
UPDATE 39 injuries have been reported so far in the incident. 31 Ambulances were at the crash site.

The internal flight #PC2193 from Izmir-Istanbul was touching down at Sabiha Gokcen airport in Turkey's capital when the plane overshot the runway 06.
AIRLIVE TV
Television footage shows serious damage to the fuselage, with passengers being evacuated through the cracks.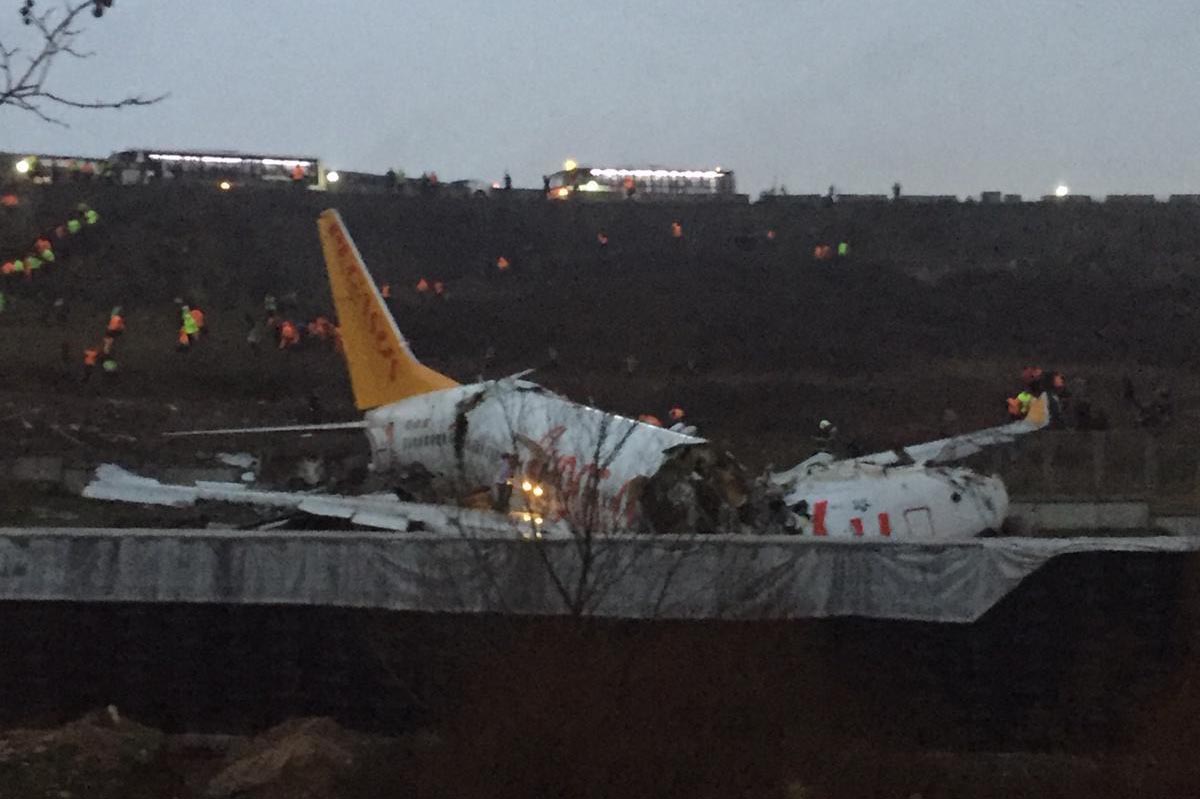 The Boeing 737-800 (reg. TC-IZK) belonging to Pegagus airlines arrived from the city of Izmir, private NTV television reported. NTV television said the plane skidded off the runway and crashed into a road.
Turkish media report that the botched landing caused damage to the aircraft's fuselage. The fuselage appears to have broken into three pieces.