Brad New British Airways Airbus A350-1000 has been lightly damaged at Tel Aviv.
British Airways A350-1000 (only one month old) performed flight #BA163 from London Heathrow to Tel Aviv on 19th January.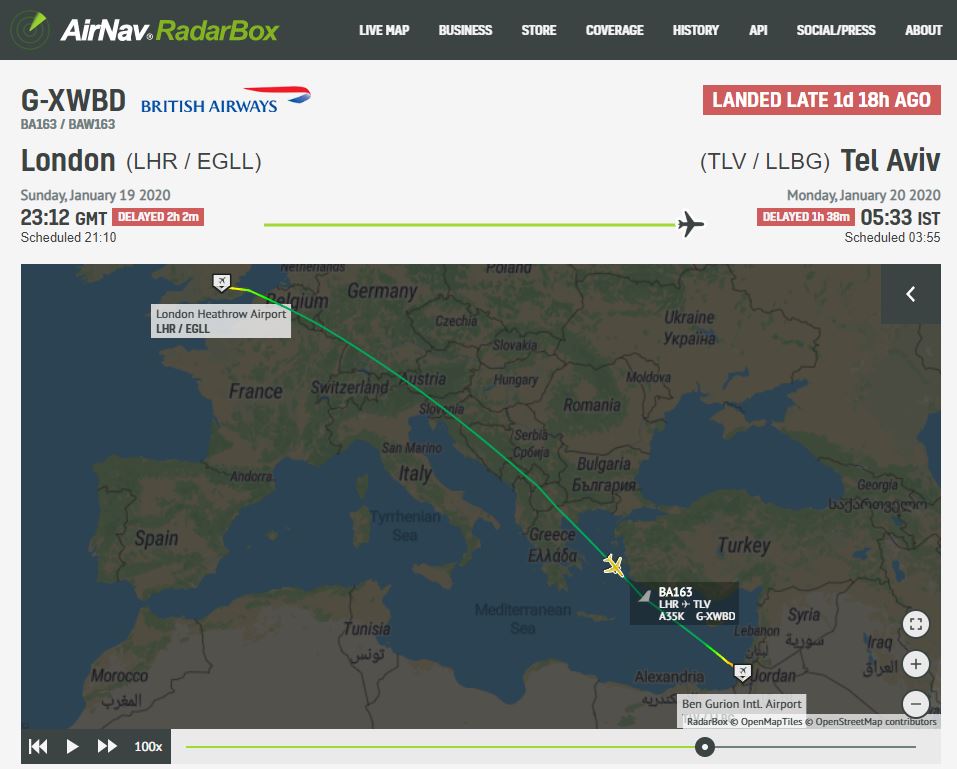 The aircraft (reg. G-XWBD) suffered a hard landing runway 12 at Tel Aviv. The aircraft suffered light damages and needed checks forcing the return flight #BA162 to be cancelled.
The Airbus arrived back at London Heathrow on Tuesday night.