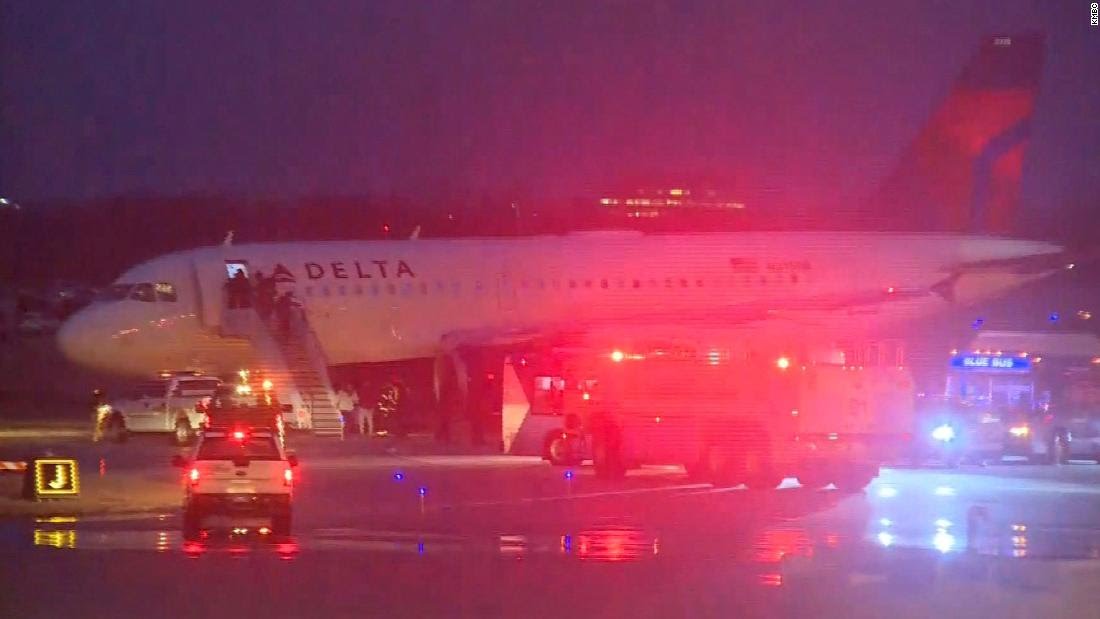 A Delta flight slid off the pavement Friday morning at Kansas City International Airport in Missouri, an airport spokesman said.
Delta Flight 1114 was taxiing from the airport terminal when its nose wheel dropped off the taxiway pavement.
The aircraft that slid off of Taxiway Juliet at taxi speed: Delta 1114 to Detroit with 129 passengers and crew.
AIRLIVE TV
Passengers were offloaded and bused to Terminal B. Crews will remove the aircraft sometime today. It is not impeding much of the airfield.