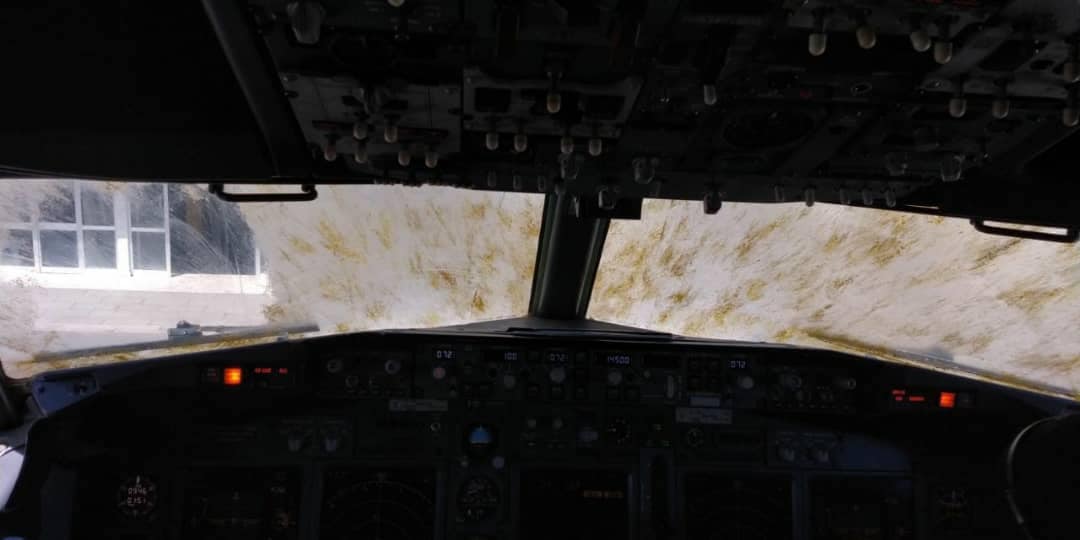 On January 9, an Ethiopian Airlines Boeing B737-700 impacted a massive grasshoppers swarm, (a species of grasshopper that moves in groups of millions of individuals).
The aircraft (reg. ET-ALN) was operating flight #ET363 flight between the City of Djibouti and Dire Dawa.
At first, the aircraft hit few grasshoppers and the crew decided to continue the approach. Shortly after, the plane encountered a massive grasshoppers swarm, impacting the insects against all surfaces of the plane including the engines.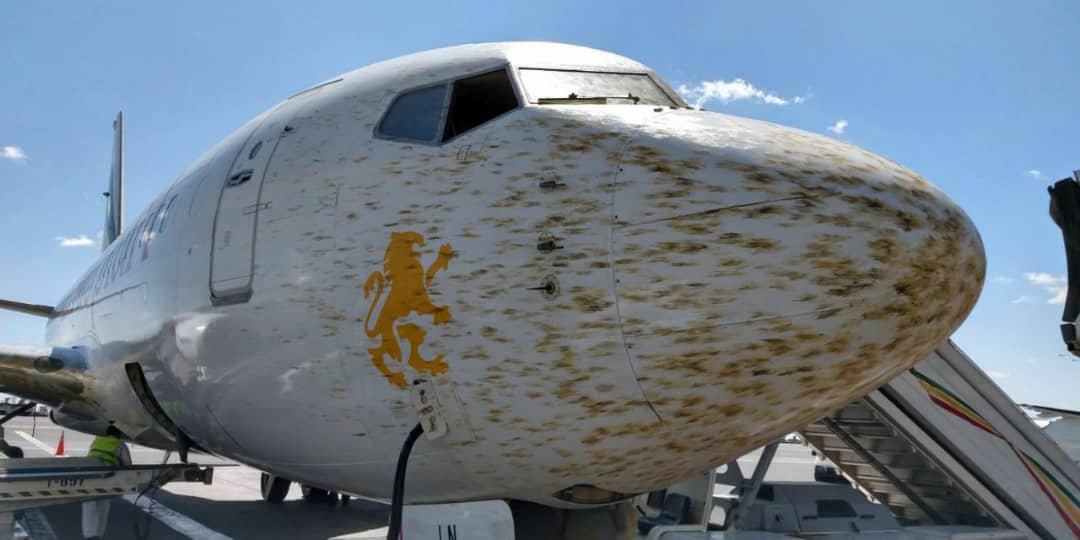 The crew made a go around as the visibility in the cabin was reduced, using wipers to try to clean the windshield.
After a second unsuccessful attempt, the crew requested to divert to Addis Ababa, capital of Ethiopia, where it landed about 34 minutes later.