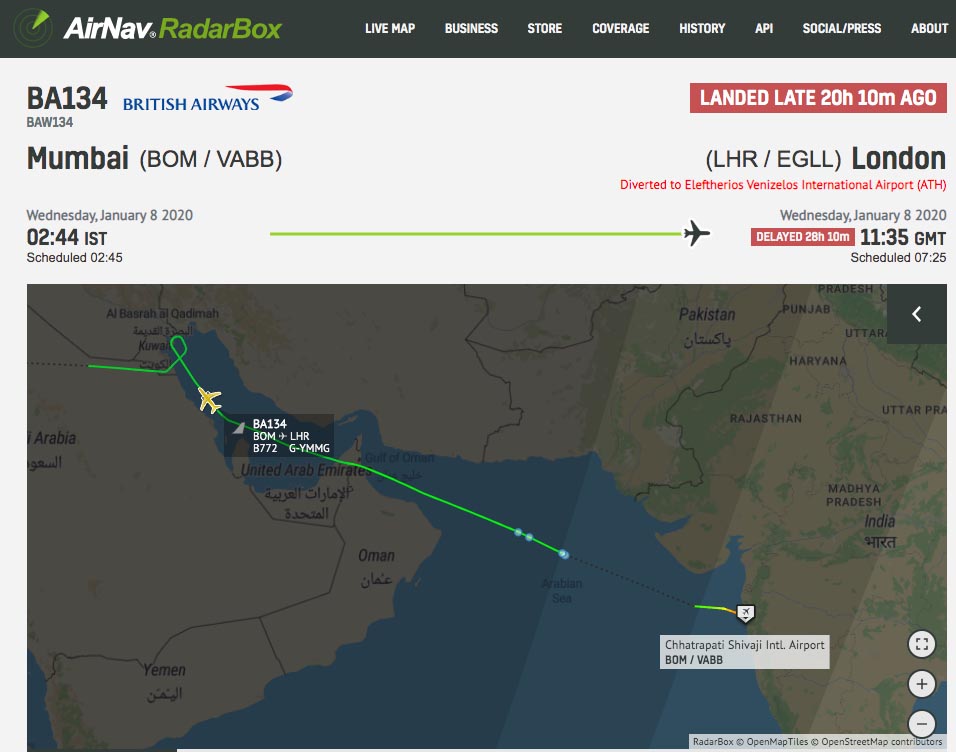 A British Airways plane made a dramatic turn to avoid Iraq after Iran fired more than a dozen missiles at air bases used by US troops.
The Boeing 777-200ER flying from Mumbai to London Heathrow circled back just minutes before it was due to fly over Iraq.
The jet very briefly entered Iraqi and Iranian airspaces at 01:26 UTC before it turned around over the Gulf and Kuwait.
It flew across Saudi Arabia and Egypt and over the Mediterranean while diverting to Athens because it was running low on fuel.