A Ukrainian Boeing 737-800 carrying 176 passengers and crew has crashed near Tehran.
Iranian state media reported that the Kiev-bound Ukrainian International Airlines flight #PS752 crashed few minutes after takeoff from Imam Khomeini International Airport, killing all 167 passengers and nine crew on board.
Please reload the page for updates…
UPDATE Cabin crew of crashed Ukrainian Boeing 737-800.
UPDATE Iran will not give black box from crashed Ukrainian 737-800 to Boeing.
UPDATE Both cockpit voice recorder and flight data recorder have been found.
UPDATE Victims: Iranians 82, Canadians 63, Ukrainians 2+9 (crew), Swedish 10, Afghans 6, Germans 3, British 3.
UPDATE Iranian sources say the Ukrainian plane did not contact the control tower.
UPDATE The flight #PC752 was heading to Kiev.
UPDATE The Boeing 737-800 (reg. UR-PSR) was only 3 years old.
UPDATE Ground witnesses observed a fire before the 737 went down.
UPDATE Flight data shows the aircraft reached an altitude of 7,900 ft and then suddenly disappeared at a ground speed of 270 kts.
Photos later published by Iran's state-run IRNA news agency showed rescue officials in a farm field, with what appeared to be pieces of the aircraft laying nearby.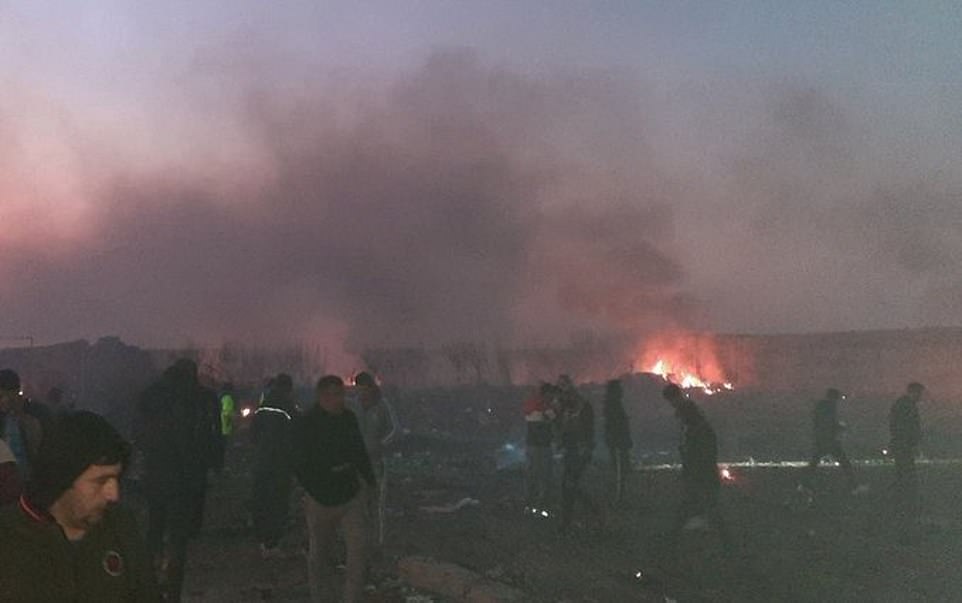 Ukrainian president Volodymyr Zelensky expressed condolences in a message from Oman.
FAA has issued a NOTAM outlining flight restrictions that prohibit U.S. civil aviation operators from operating in the airspace over Iraq, Iran, and the waters of the Persian Gulf and the Gulf of Oman.