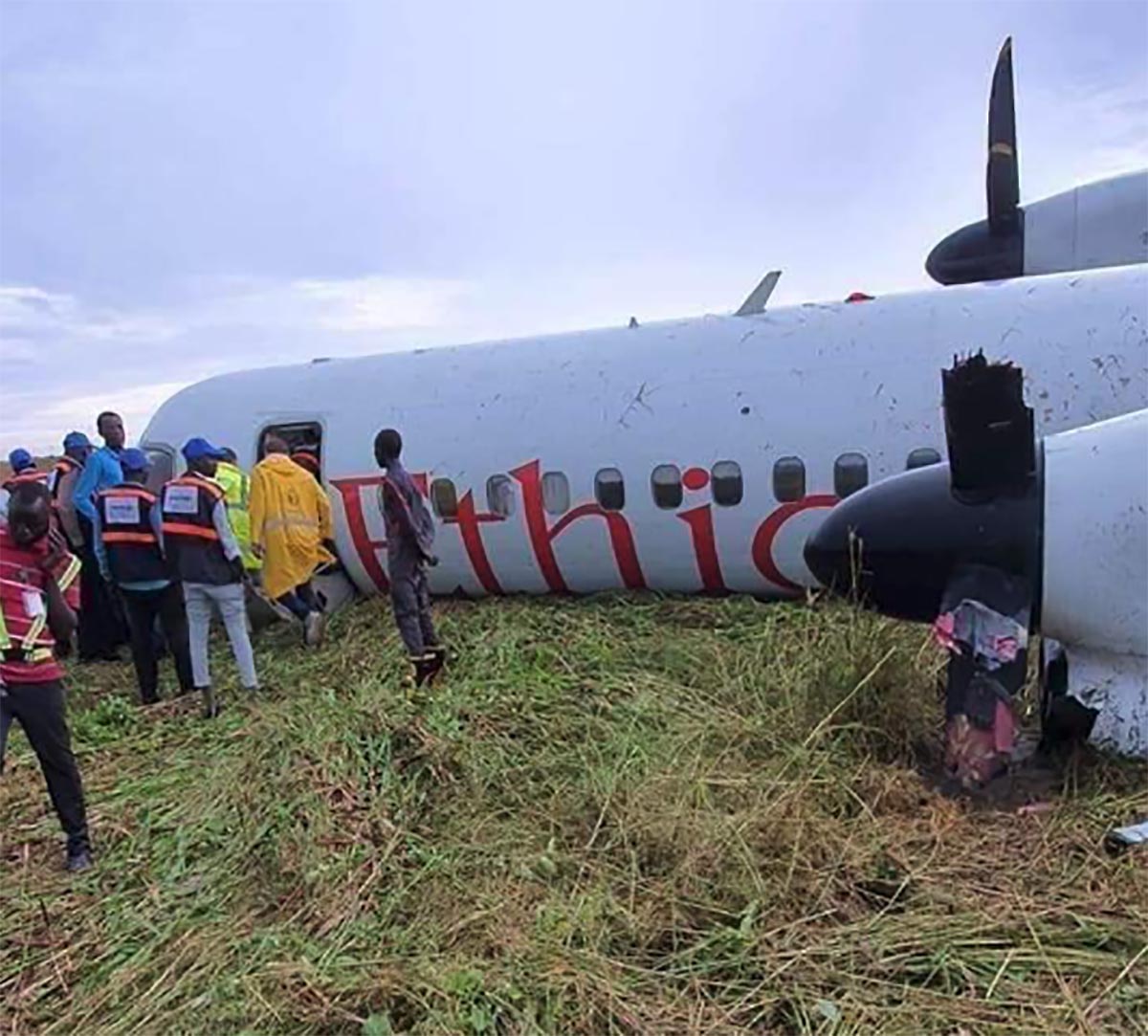 Ethiopian Airlines aircraft has skidded off the runway at Juba Airport.
Ethiopian Airlines DHC-8-400 has skidded off the runway during takeoff in adverse weather conditions at Juba Airport, South Sudan.
The DHC8-Q402 was performing flight #ET355 on runway 31.
The left main gear gave way causing damage to the left wing. The left propeller was also damaged allowing high energy debris to impact the left fuselage.
AIRLIVE TV
All passengers have been evacuated and no injuries reported so far.