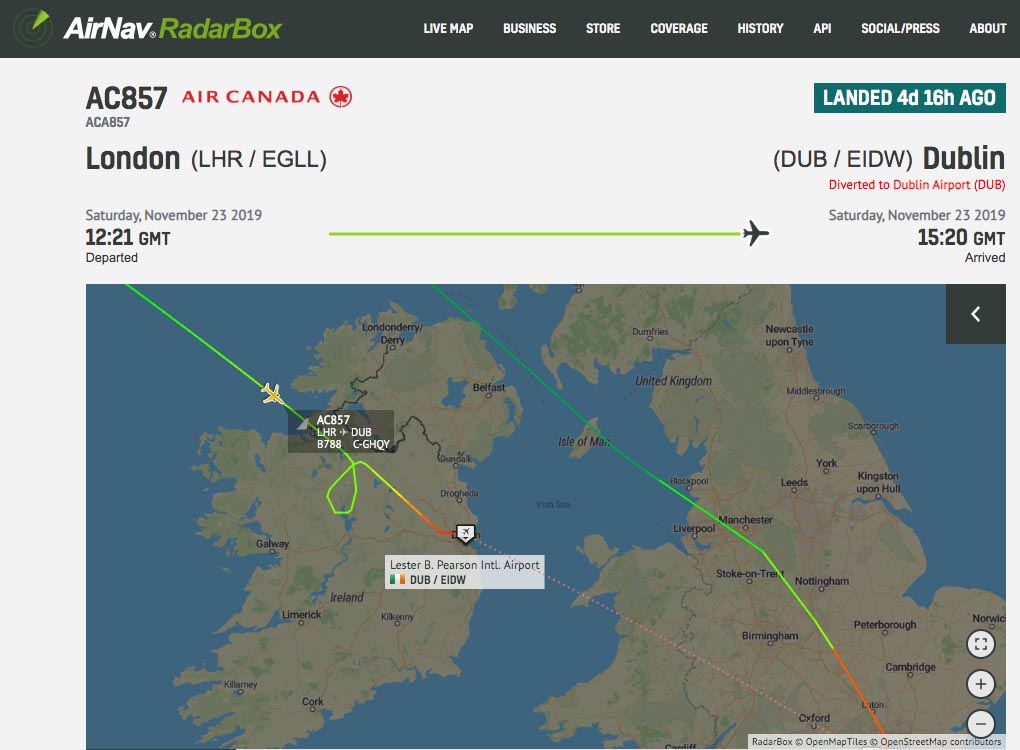 An Air Canada Boeing 787 plane that was flying across the Atlantic from London Heathrow to Toronto instead landed in Dublin after a crack in its windshield was noticed mid-flight.
Air Canada confirmed that flight 857 was diverted to Dublin "due to a cracked Captain's side window" while there were 254 passengers on board.
The Dreamliner (reg. C-GHQY) was about one hour into its journey Saturday and had already passed Ireland when the plane turned around, landed in Dublin about 55 minutes after the crew reported the incident.
AIRLIVE TV