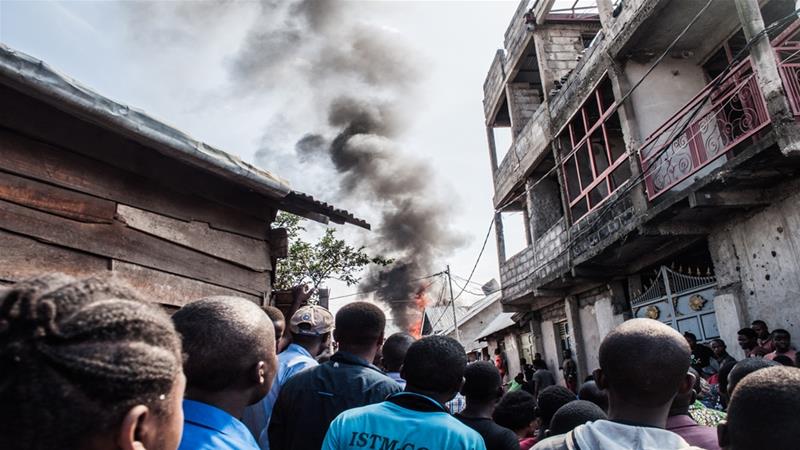 A plane crashed shortly after takeoff in Congo's eastern city of Goma, killing 26 people, including passengers, crew and people on the ground, the government said.
The 19-seater aircraft crashed into residential homes on Sunday in the Mapendo district near Goma's airport in the North Kivu province. The wreckage could be seen amid destroyed homes with dozens of men trying to assist the rescue efforts.
The Dornier 228-200 aircraft was owned by private carrier Busy Bee and was headed to Beni, about 350km (220 miles) north of Goma.
The provisional death toll jumped to 26 later on Sunday and included 17 passengers, two crew members and seven Goma residents, according to the ministry of transportation.
AIRLIVE TV
Earlier, the National Border Health Program had said there were two survivors, including a crew member, who were being cared for at a local hospital.