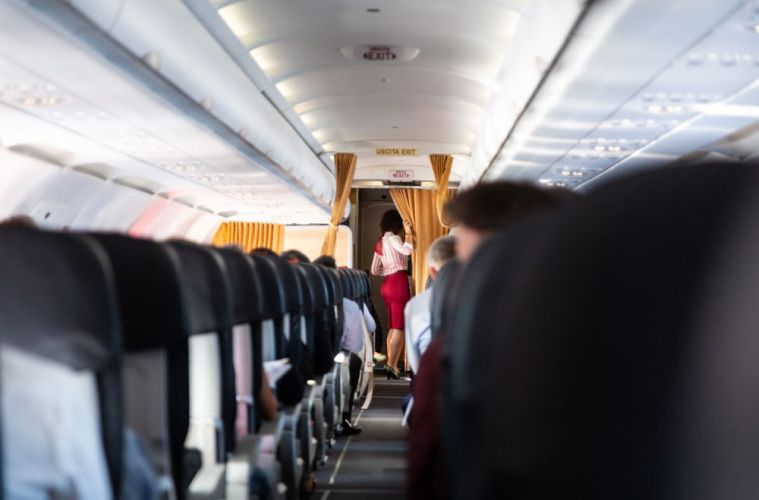 An American Airlines flight from Charlotte to Salt Lake City was diverted to Tulsa, Oklahoma after a man allegedly grabbed the crotch of a passenger sitting next to him on November 5th.
The man was charged with abusive sexual contact of a female passenger by federal prosecutors "as a result of his alleged actions on the plane," the release stated.
The passenger said the man grabbed her crotch before she pushed his hand away and told him to stop, at which point he held up his hands and apologized.
Flight attendants moved the woman and her daughter to a pair of seats away from the suspect.
AIRLIVE TV
American Airlines statement
"This week, American Flight 807, traveling from North Carolina to Utah, was diverted to Tulsa due to the alleged conduct of passenger James Clayton Cholewinski-Boy. Today, the United States Attorney's Office filed criminal charges as a result of Mr. Cholewinski-Boy's alleged actions on the plane."
The plane refuelled in Tulsa and continued to Salt Lake City, arriving about 2 1/2 hours later than scheduled, an American Airlines spokesman said.