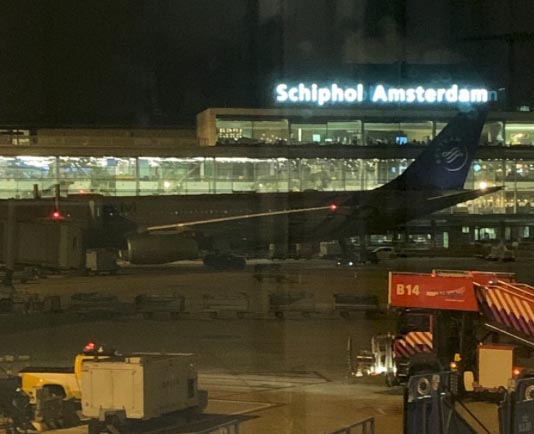 Police is investigating "serious sitution" aboard a plane at Amsterdam Schiphol Airport.
Please reload the page for updates…
UPDATE The hijacking alert (squawk 7500) was triggered "by mistake" – Air Europa confirms.
UPDATE Search on board the plane continues.
UPDATE Passengers and crew members have been safely taken off the plane.
UPDATE The incident is involving an Air Europa A330-200 (reg. EC-LQP) flight #UX1094 to Madrid.
UPDATE Special Security Unit DSI has arrived at the airport.
UPDATE The Royal Dutch Military Police have confirmed they are investigating a suspicious situation aboard an aircraft at Schiphol Airport.
UPDATE All ground traffic on Amsterdam Schiphol Airport between Gate D & E24 is indefinitely suspended.