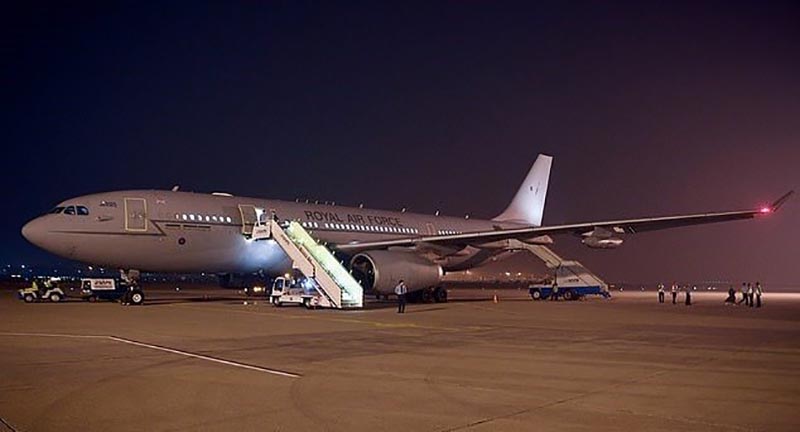 A Royal Air Force plane carrying the Duke and Duchess of Cambridge aborted a landing in Pakistan after being caught in a severe thunderstorm.
The RAF Voyager twice tried to land in Islamabad – at Rawalpindi air base and the main airport – before returning to Lahore, from where they had departed.
Prince William and Catherine are on a four-day official visit to Pakistan.
The aircraft was on a 25-minute journey but stayed in the air for more than two hours due to the thunder and lightning.
AIRLIVE TV
The Duke and Duchess of Cambridge said they are fine after their RAF Voyager plane experienced severe turbulence and the pilot aborted a landing in Islamabad to return to Lahore, where the trip had originated, according to Reuters.
Prince William came to the back of the plane and joked with the accredited media and see if they were okay. William, a trained RAF pilot, joked: "It was me flying." (He was. NOT).