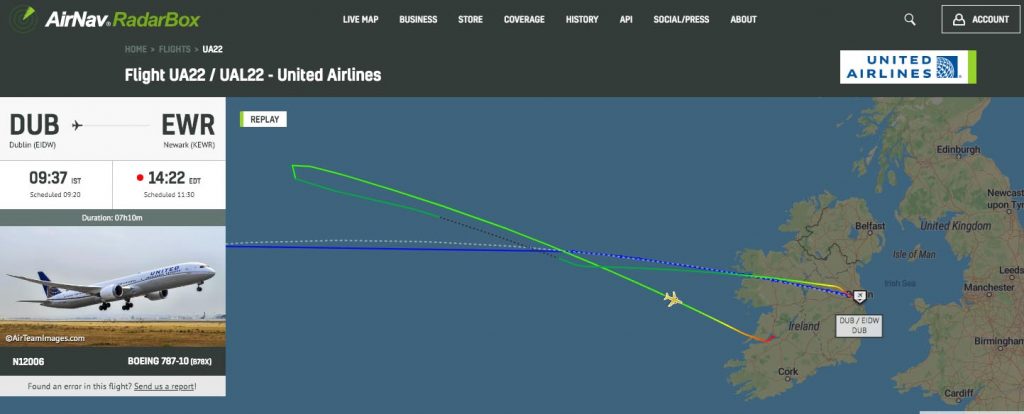 United flight #UA22 from Dublin to New York Newark was forced to turn around over Atlantic after a medical emergency affecting a pilot.
The Boeing 787-10 (reg. N12006) turned around after 1h30 into flight and diverted to Shannon after one of the pilot suffered chest pains.
Two other pilots on board managed to land the plane safely at 11.30 UTC in Shannon.
Few Doctors on board the flight were able to help with the medical emergency.
AIRLIVE TV