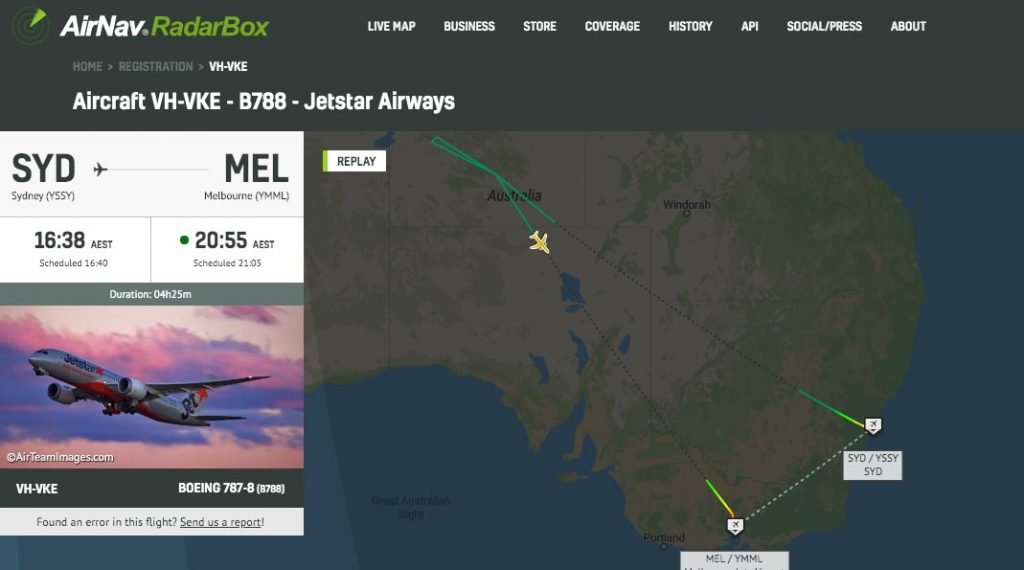 A Jetstar flight bound for Bali was forced to turn around and head to Melbourne after pilots noticed a crack appearing in the windshield.
The Boeing 787-10 (reg. VH-VKE) took off from Sydney International Airport just before 5pm on Wednesday and was flying over the Northern Territory when the mid-air emergency unfolded.
A spokeswoman said the pilots saw a crack in one of the windows in the cockpit three hours into the seven-hour trip. The structural integrity of the plane wasn't compromised, but the flight was re-routed because 'safety is a priority', Jetstar said.
The plane safely landed at Melbourne airport. Passengers were provided with overnight accommodation and alternative flights were organised.
AIRLIVE TV