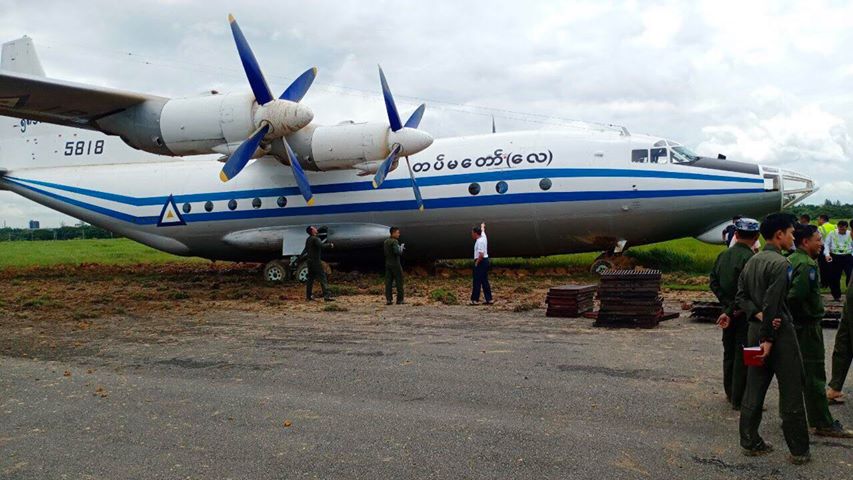 Flights were delayed at Yangon International Airport Thursday morning after a Y-8 military plane skidded off the runway around 10:30 a.m.
The plane skidded off the runway due to an engine failure but no one was injured, said military spokesperson Brigadier General Zaw Min Tun.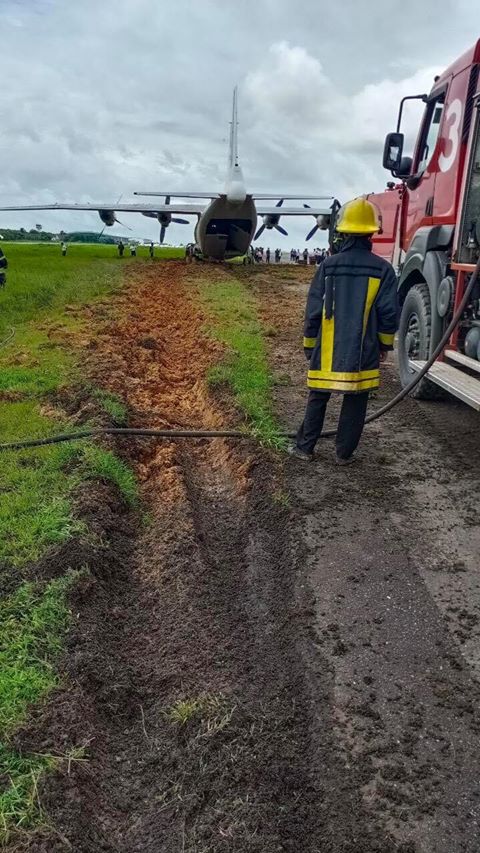 "As the plane was taking off for training, it skidded off the runway due to a left side engine failure," he told The Irrawaddy.
AIRLIVE TV
Around 10 inbound flights from China, Malaysia, Thailand and Singapore were suspended until 2 p.m.
Deputy Director General U Ye Htut Aung of the Ministry of Transport and Communications confirmed the case. "The airport is closed for a while," he told The Irrawaddy after the incident.
However, an information officer for the airport told The Irrawaddy that outbound flights were operating normally and only the inbound flights were suspended.
The Y-8 transport aircraft is produced by Shaanxi Aircraft Corporation in China and based on the Soviet Antonov An-12.