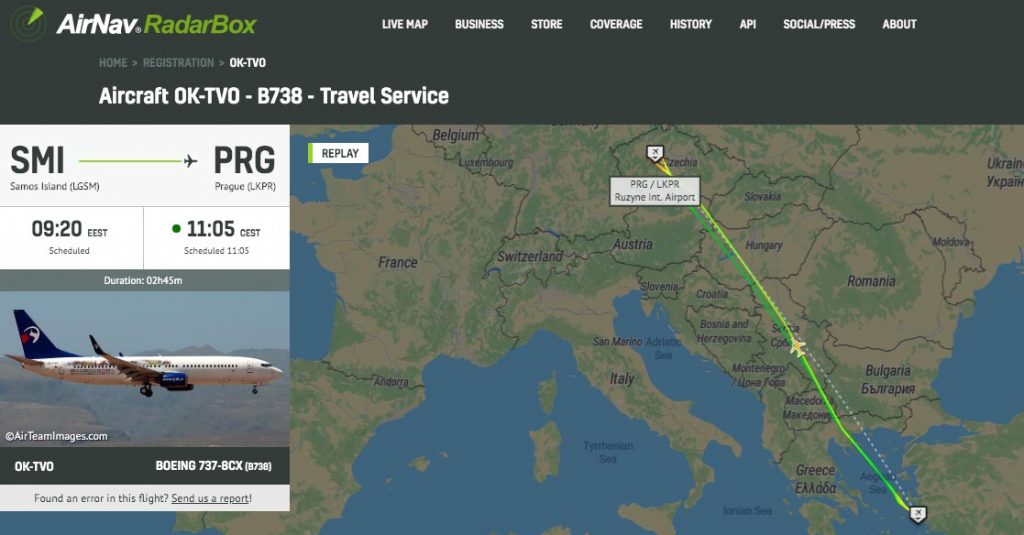 On 22 August, a SmartWings flight from Samos, Greece continued to Prague flying 2:20 hours on one engine.
The Boeing 737-800 (reg. K-TVO) suffered left-hand engine shut down spontaneously while flying at 36,000 feet.
The incident occurred as the plane was over the Aegean Sea. The pilots decided to continue the flight to Prague for another 2 hours and 20 minutes on one engine, at level FL240.
The involved aircraft (reg. OK-TVO), powered by CFM-56 engines, is a 17.5-year-old Boeing 737-800. Since first being delivered to GOL airlines in 2002.
AIRLIVE TV
The airline confirmed the incident, stating that it was perfectly safe to operate the aircraft on one engine all the way to Prague.
SmartWings spokesperson Vlaďka Dufková denies that the company violated safety regulations and explains to newspaper Zdopravy.cz: "The crew proceeded in accordance with the safety and operational procedures for these cases and the aircraft landed safely. The captain of the aircraft is one of the most experienced in the company, the crew had the situation under control and certainly would not underestimate anything."